Search the Collection: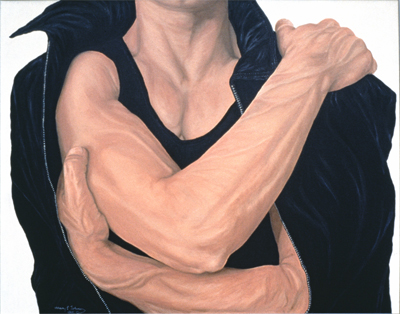 Artwork copyright Mary Cornish-Hicks. Photo courtesy of the artist.
Queer Feelings: A Pride Exhibition
LGBTQ+ (Lesbian, Gay, Bisexual, Trans, Queer) lives and art are becoming a big topic in our world. More and more people see themselves as queer these days. But what is "queer"? Is it easy to define, or is it something more fluid?
Focusing on queer joy, self-image, and a dash of humor—this web exhibition celebrates the LGBTQ+ lives of Washington State. From cow-folk, to the mainstreaming of ballroom culture from queer Black and Latinx East Coast circles in the 1970s and 80s, to even swans (one of the most common animals known to show homosexual behavior). These artworks were selected on the emotion of each piece and how it relates to the queer experience. Much like queerness itself: it is hard to define, you just know it when you see it.
–Curated by Jonah Barnett, a non-binary author and film director based in Tenino, Thurston County, Western Washington.
Read Less
Read More →