Creative Aging is ArtsWA's home for organizations and practitioners that work with older adults. Funding for this program was provided by a grant from NASAA and E.A. Michelson.
On this page, you will find information about organizations that provide artistic and creative services to older adults. You will also find trained practitioners with experience working with these community members.
ArtsWA is developing a new initiative called Community of Care to support and strengthen arts programming for under-served Washingtonians. Currently, we are compiling a list of organizations providing arts services for older adults. When posted, your profile will be a brief overview of your organization including organization logo, service(s) provided, contact information, etc. This section of our site will serve as a resource for the public to learn about services for themselves, their loved ones, or their clients.
If you would like to be listed, use the form at this link to provide your information.
Local and Regional Support
Find resources that are available in your county or region of the state.
Charlene Collins Freeman Art
Charlene Freeman
Phone Number: +12064276091
Website: http://www.charlenecollinsfreeman.com
Mission Statement After teaching for years at several art schools and local colleges, I opened my own art school, Cloud 9, in Bothell, Washington. An amazing group of teaching artists have joined me at Cloud 9 to teach classes, workshops, and camps to kids, teens, and adults.
Programs and Art Forms Offering online watercolor, drawing, and sketchbook workshops.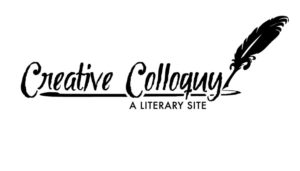 Creative Colloquy  
Jackie Casella     
Phone Number: +12532989417
Website: http://www.creativecolloquy.com
Mission Statement Creative Colloquy strives to highlight the South Sound literary community and build relationships based on mutual admiration of the written word.  
Programs and Art Forms An online literary site focused on short fiction, essays, and poetry penned by writers residing in Western Washington. Includes an annual print anthology, hosts an annual lit crawl each fall, and facilitates monthly literary open mic gatherings and writer's workshops.
Elderwise  
Annie Koziol       
Phone Number:  +12069131757
Website:  http://www.elderwise.org
Mission Statement Our mission is to enrich the lives of caregivers and adults living with dementia through teaching and demonstrating the Elderwise philosophy and practice of Spirit-Centered Care.
Programs and Art Forms Elderwise Adult Day Program: located in the Memory Hub for adults living with dementia; ElderZoom: Online Community; Education Program: based on our book, The Elderwise Way: A Different Approach to Life with Dementia (elderwise.org/elderwisebook); Outreach Program (elderwise.org/outreach-program).

Frye Art Museum  
Mary Jane Knecht      
Phone Number:  +12064328265
Website: http://www.fryemuseum.org
Mission Statement The Frye Art Museum is a living legacy of visionary patronage and civic responsibility, committed to artistic inquiry and a rich visitor experience. A catalyst for our engagement with contemporary art and artists is the Founding Collection of Charles and Emma Frye, access to which shall always be free.
Programs and Art Forms
Here:now – an arts engagement program for adults living with dementia and their care partners, includes gallery tours and art-making classes.
Bridges – provides art conversations and creative arts programming to older adults, including those living with dementia, offered in care communities and private homes in the Seattle area.
The Alzheimer's Café at the Memory Hub presented monthly with UW Memory and Brain Wellness Center.
The Creative Aging Conference
Meet Me at the Movies – designed for people with memory loss and their care partners.
Jansen Art Center
Chloe Smith    
Phone Number: +13603543600
Website: http://www.jansenartcenter.org
Mission Statement The mission of the Jansen Art Center is to create opportunities for the community to engage in the arts, and we recognize that financial barriers are one way that limit access to the arts.
Programs and Art Forms Classes and workshops taught by local artists which include ceramics, jewelry, metalsmithing, fine arts, painting, textiles, music, and theatre. Exhibits are hosted in three large solo galleries and admission is always free. Performances are shown in our Chamber Hall. Open Studios – feature industry standard and high-quality equipment such as wheels, kilns, looms, and musical instruments.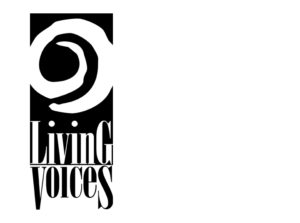 Living Voices
Rachel Atkins   
Phone Number: : +12063280798
Website: http://www.livingvoices.org
Mission Statement Bringing Life to History – our unique multi-media shows offered in person and online. A powerful, personal approach to understanding issues of social justice through history and their relevance today.
Programs and Art Forms Our educational programs combine live performance with archival film and photos. Presentations include pre and post play discussions about the history & its contemporary relevance.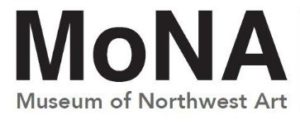 Museum of Northwest Art
Kim Simon      
Phone Number:  +13604664446
Website: http://www.monamuseum.org
Mission Statement The Museum of Northwest Art collects, preserves, interprets, and exhibits art created in the Pacific Northwest, supports artists, and strives to integrate art into the lives of all people.  
Programs and Art Forms Offers free museum tours, art classes, talks and events (such as Humanities Washington Speaker Series and Pecha Kucha).
 Many of our exhibitions include Spanish translations.
Northwest Film Forum
Derek Edamura      
Phone Number:  +14252865312
Website: http://www.nwfilmforum.org
Mission Statement Northwest Film Forum incites public dialogue and creative action through collective cinematic experiences. A comprehensive visual media organization, the Forum offers educational workshops and artist services for film and media makers at all stages of their development.
Programs and Art Forms Remove the Gap Productions – offers workshops and apprentice programs aimed at bringing more femme, non-binary, trans, LGBTQIA+ individuals into the film industry. Filmmaking Fundamentals with a small cohort that works collaboratively. ACTION! Narrative Apprentice Program – a paid apprenticeship opportunity to be mentored by professionals and build community with other artists.
Seniors Creating Art 
Raeanne Mcalister     
Phone Number:  +12065791312
Website: http://www.seniorscreatingart.org
Mission Statement Inspiring hope and purpose in seniors by providing access to create art. Our mission is achieved by providing free art classes to senior citizens.
Programs and Art Forms Offers in-person art classes for senior citizens at local community centers, senior centers, retirement communities and many other hosting facilities. Programs are offered throughout the year and all instruction and art supplies are provided free of charge for participants (www.seniorscreatingart.org). Art On Demand an online video library of art and wellness tutorials. ArtKit – for seniors creating art at home using acrylics, watercolor, drawing, and collage.
SilverKite Community Arts, LLC
Mollia Jensen
Phone Number:  +15088120431
Website: https://www.silverkite.us/
Mission Statement SilverKite Community Arts™ uses the arts as a tool to promote creative engagement in all stages of life, bridge generations, and work towards eliminating the effects of loneliness. Through our innovative, award-winning programs and services we strive to promote joy, build relationships, and strengthen communities – one connection at a time.
Programs and Art Forms Join SilverKite for live (and virtual) intergenerational arts workshops – including visual arts, dance, music, writing, theatre, and much more! In addition, SilverKite's award-winning Intergenerational Theatre Company creates and performs original life-story based theatre productions which tour to senior living communities, schools, libraries, and community centers in the Puget Sound area of Washington state.
Merri Ann Osborne
Contact Info: www.mahoganyproject.org  mahoganyproject06@gmail.com  206-913-9286
Artistic Discipline: Global Music and Dance Experiences Theatre
Years of Experience: 6 – 9
Audiences Served: Youth: 5 – 18, Youth: 18 – 24, Families / Guardians, Older Adults
Merri Ann Osborne is a storyteller who utilizes various media to express and share her art, including acting, dance, voice-over, travel experiences and directing. Having lived and traveled abroad, Merri Ann is drawn to exploring our connections through global experiences and writing about the intersection of culture, history, class, and social issues.  She's also the Executive Director of The Mahogany Project, an arts organization that shares stories from the African diaspora. Willing to travel up to 25 miles.
Marion Reader
Contact Info: marion.reader42@gmail.com
Years of Experience: 6 – 9
Artistic Discipline: Creative Movement/Dance, Theatre
Audiences Served: Youth: 0 – 5, Youth: 5 – 18, Families / Guardians, LGBTQ+, Teachers / Educators, Disabled communities
Marion Reader (they/them) is a movement and mental health specialist based in Seattle. As a queer, disabled educator, Marion is passionate about working with queer and disabled community members of all ages and specializes in working with children 0-5 and their families. Marion's teaching philosophy is centralized around how movement, dance, theatre, and play can support holistic wellbeing and thriving relationships. From infant-parent classes to educator workshops, Marion provides a wide array of offerings to meet diverse community needs. Willing to travel up to 25 miles.
Teague M Parker
Contact Info: https://www.comeupproductions.com/  https://www.comeupproductions.com/teague-m-parker             TeagueMParker@gmail.com   425-377-4743
Years of Experience: 10+
Artistic Discipline: Improvisation (Improv for Wellness) Theatre, Theatre Arts Wellness
Audiences Served: Youth: 5 – 18, Youth: 18 – 24, Families / Guardians, LGBTQ+, Older Adults, Business Professionals, Teachers / Educators, Regional Theatre Communities, Theatre Training Programs. Willing to travel within Washington State.
Teague M. Parker (He/Him/His) is an Actor, Playwright, Improviser, Producer, Wellness Facilitator, and Teaching Artist. He founded Come Up Productions, where he shares his original wellness & performance technique, Improv for Wellness: which utilizes Improvisation as a foundation to help people uncover their creativity, cultivate self-worth, and embrace their unique identity. He's performed on stage internationally & around the country, has received awards for his full-length plays, and has provided masterclasses for universities, entrepreneur groups, business conferences, and regional theaters.
Northwind Art 
Tener Wade      
Phone Number:  +13605040904
Website: http://www.northwindart.org
Mission Statement Our merged organization is called, simply, Northwind Art. This powerful name steps into the future while remaining anchored in our roots. It acts as an umbrella for our core activities: Education, Exhibition, and Artist Advancement. These three pillars of activity put artists—from the bright-eyed six-year-old to the late-in-life aspirant to the lifelong professional—at the center.  
Programs and Art Forms Northwind Art School – offers courses, workshops, and lectures—both online and in-person using mixed media, drawing, painting, printmaking, textile arts, and seasonal youth camps. Artist Showcase – a curated collection of local artists is displayed in the Jeanette Best Gallery in a traditional gallery model. Art on display includes oils, acrylics, watercolor, photography, mixed media, and sculpture. The Grover Gallery offers a curated collection of one-of-a-kind smaller handmade treasures, jewelry, and gifts by local and regional artists.
Southwest Puget Sound New Horizons Band
Caroline Fenn    
Phone Number:  +13607426420
Website: http://www.olynhb.us 
Mission Statement We started our band on April 14, 1999, when 13 people showed up at Capital Place Retirement Center after seeing an article in The Olympian about Tacoma's New Horizons band. Some had never played before or hadn't played for many years. We started with the basics and slowly evolved into the band of today
Programs and Art Forms We are a symphonic band specifically for Senior Citizens. We meet one morning per week to play music. We are a non- profit organized 20 years ago with 60 amateur and semi- professional musicians.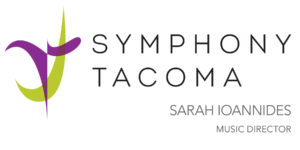 Symphony Tacoma
Susan Newsom      
Phone Number:  +12532727264
Website: http://www.symphonytacoma.org
Mission Statement We are deeply committed to our role as one of the hubs of Tacoma's cultural sector and dedicated to the belief that the community is made stronger and more vibrant by experiencing great music together.
Programs and Art Forms Our core season includes six main-series classical concerts (performed in Tacoma's historic Pantages Theater), holiday choral pops, an annual performance of Handel's Messiah and a spring choral concert (symphonytacoma.org).
Ally Bruser
Contact Info: allybruser@gmail.com   619-339-0966
Artistic Discipline: Interdisciplinary Visual Arts, Arts and Social Justice, Ceramics
Years of Experience: 10+ Years
Audiences Served: Youth: 0 – 5, Youth: 5 – 18, Youth: 18 – 24, Families / Guardians, Indigenous Communities, LGBTQ+, Older Adults, Teachers / Educators. Willing to travel within Washington State.
Ally Bruser is an Arts Integration Specialist and certified teacher with over fourteen years of experience working with educational institutions and nonprofit agencies in both urban and rural settings. I am inspired by process and curate learning experiences that provide opportunities for students to explore themselves and their world through many artistic mediums. When not teaching or coordinating workshops, Ally enjoys finger painting with her two-year old and making ceramics at her home studio near South Bend, WA.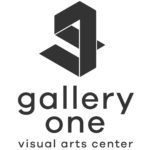 Gallery One Visual Arts Center
Monica Miller      
Phone Number:  +15099252670
Website: http://www.gallery-one.org
Mission Statement Gallery One Visual Arts Center is dedicated to the creation, exhibition, and appreciation of visual arts in Central Washington. High-quality, innovative, and diverse visual arts exhibits. Educational programs, studios resident artists, and networking opportunities. A meeting place to foster community cohesion and arts appreciation.
Programs and Art Forms Art to Go provides take home art making experiences complete with video and written instructions, some in Spanish, and supplies. Free access to the gallery space offering rotating art exhibits.
Grunewald Guild  
Julia Hubbard      
Phone Number:  +17192719801
Website: http://www.grunewaldguild.com
Mission Statement The mission of the Grünewald Guild is to welcome and inspire all who seek to explore the relationships between art, faith & community.
Programs and Art Forms Our summer program includes eight weeks of classes offering fiber arts, pottery, and watercolor with meals and accommodation available. Participants may sign-up to stay on-campus or commute to programming.
Gloria García
Contact Info: ggonzalesgarcia@hotmail.com 
Artistic Discipline: Visual Art
Years of Experience: 10+
Audiences Served: Youth: 0 – 5, Youth: 5 – 18, Youth: 18 – 24, Families / Guardians, Indigenous Communities, Incarcerated Youth, Teachers / Educators. Willing to travel anywhere in Washington.
Gloria Gonzáles García has over 25 years of experience teaching visual art in public schools, and for community arts and cultural organizations—from the gifted, to special education to incarcerated youth. García is also Adjunct Faculty at Heritage University, Fine Arts Department. García's has worked with individuals to teaching hundreds at community events. García has mentored educators. García specializes in instruction that represents the artworks of BIPOC artists and artforms that are culturally relevant to her students' cultural heritage.
Allied Arts Association
Brandie Saint-Claire      
Phone Number:  +15099439815
Website: http://www.galleryatthepark.org
Mission Statement From our home at the Gallery at the Park we provide appreciation for the arts, changing exhibits, and art education. We strive to be a place where the community can interact with the arts and artists in a real way.  Over the years, the gallery has expanded from an artist cooperative to having a sales gallery, a featured show gallery and an art education classroom. Local and regional artists bring their original, handmade art to the gallery for display and sale to the public.
Programs and Art Forms Various adult workshops available through-out the year – figure drawing, glass fusing, card and wreath making, ornament creation.
Regional Theatre of the Palouse
Michael Todd       
Phone Number:  +15093340750
Website: http://www.rtoptheatre.org
Mission Statement We are continuously trying to grow and expand to bring new opportunities to the Palouse Region.
Programs and Art Forms RTOP hosts a Main Stage Musical Season with roles played both on and off the stage by seniors.
The In-Kind prop collection program preserves priceless heirlooms and family history and when used on stage Senior patrons create a living legacy for the arts with their gift.
Offering programs in English Spanish, French, German, American Sign Language.
Spokane Art School  
Jodi Davis      
Phone Number:  +15093251500
Website: http://www.spokaneartschool.net
Programs and Art Forms Painting, drawing, wet felting, needle felting, ceramics, and stop-motion Animation classes. ArtReach – offering in home instruction in the medium of choice.
Daniel Nanamkin
Contact Info: www.nanamkin.com  dan.nanamkin@gmail.com  509-634-6597
Artistic Discipline: Theater performance-since time immemorial, Indigenous music, Indigenous dance
Years of Experience: 3 – 5
Audiences Served: Youth: 5 – 18, Youth: 18 – 24, Indigenous Communities, Teachers / Educators. Willing to travel anywhere in Washington.
Dan Nanamkin has some stories to share that will uplift your spirit, bring healing, happiness and hope with tribal indigenous stories, songs, dances and a one of kind theatrical arts performance. He is a highly motivated indigenous educator who's traveled speaking nationally for the past 4 years, sharing cultural knowledge to inspire hope, healing and humanity for the youth of today. His passion is to connect all races of mankind to understand  roles and relationship to steward and care for the land we all live in as well our own well being and our relationship to each other. The basis for his teachings can be seen on his TED X talk or as his featured video on his webpage. Please see website for his community action service and deeper understanding to the many offerings he has accomplished and is leading and creating in numerous roles.