Washington's Creative Economy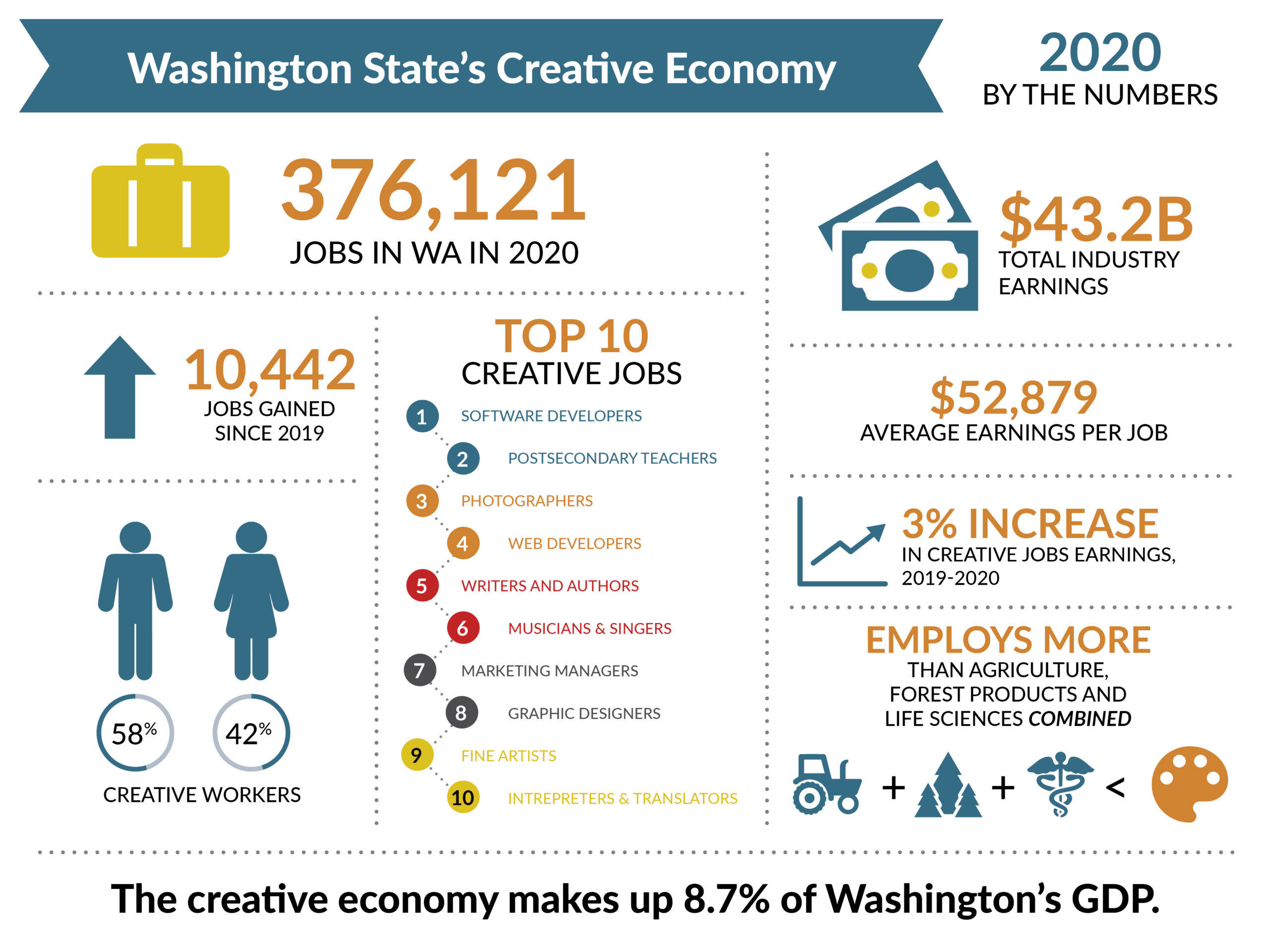 How do we track our Creative Economy?
ArtsWA tracks our creative economy using a data tool called the Creative Vitality Suite (CVSuite). This tool lets us measure the annual health of the state's creative economy by zip code and county. The CVSuite tracks the following information:
Creative sectors and industries
Jobs that make up the creative sector
Wages and revenues
Non-profit arts organization revenue
The CVSuite gathers all of this information into an overall score. This score, called the Creative Vitality Index (CVI), lets us compare the health of our creative economy to other regions. A score of 1.0 is the U.S. average.
How can your community use this data?
Use this data to learn what types of jobs and creative businesses exist in your local economy. It can inform public policies to support and grow the creative sector. It can also inform economic development strategies to attract new businesses to your region.
For questions about the Creative Vitality of your region (Washington residents only), contact Annette Roth, Creative Districts Program Manager: annette.roth@arts.wa.gov.
Data Sources
The Western States Arts Federation (WESTAF) developed the CVSuite. They gather and present data from a number of sources and partners. Their partners include:
Economic Modeling Specialist International (EMSI)
National Center of Charitable Statistics (NCCS)
National Assembly of State Arts Agencies (NASAA)
In 2011 and 2013, ArtsWA funded several Creative Vitality pilot projects in local communities. Regional partnerships received $1,000 and training on the CVSuite data. Lori Pfingst, PhD, Senior Policy Analyst with the Washington State Budget & Policy Center mentored these partners. Below are brief summaries for eight funded projects.