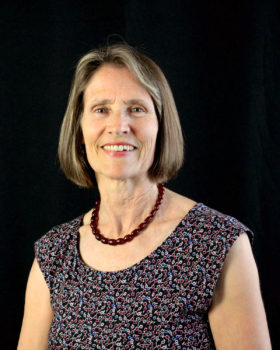 Karen Hanan
Executive Director
360.252.9976
Karen Hanan is a senior executive with 25 years of successful leadership with state and regional arts organizations. She was appointed Director of ArtsWA by Gov. Jay Inslee in 2014. Hanan's focus is growing the organization's capacity and services to positively impact the arts, and WA's creative economy. Previously, Hanan was Director of Arts Northwest, the regional service organization for performing arts. Before that, she founded and directed the Juan de Fuca Festival of the Arts. She is a respected member of several industry organizations and boards of directors.
Michael Wallenfels
Communications Manager
360.252.9980
Michael has worked in the Washington arts since 2007, with roles in event management, marketing and communications. Born and raised in Eastern Washington, Michael holds a deep appreciation for the diversity and history of the arts across Washington state. He has a B.A. in Design Studies and a MLIS, both from the University of Washington, and is a practicing musician and visual artist.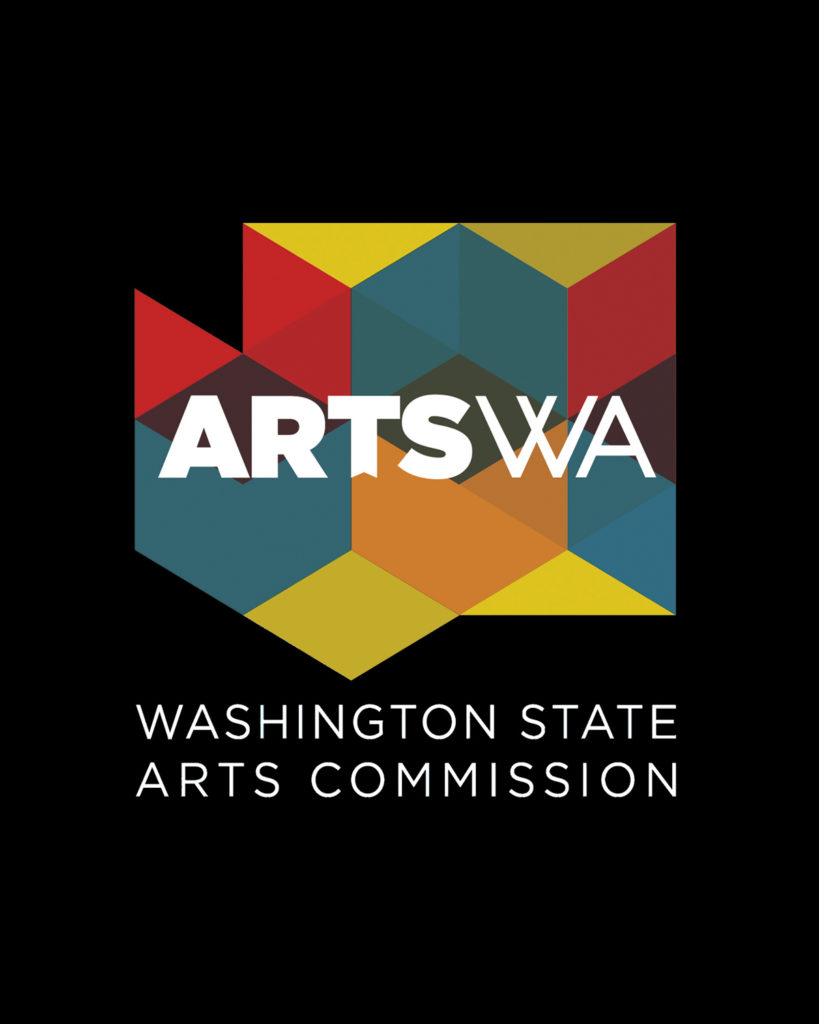 Judy Cullen
Program Specialist
Arts in Education/Operations
360.252.9972
Judy joined ArtsWA as a contractor in July of 2013. She became part of ArtsWA staff in January 2017. She coordinates Washington's Poetry Out Loud (POL) program. POL is a national poetry recitation contest sponsored by the National Endowment for the Arts and The Poetry Foundation. A Pacific Northwest artist, Judy has over 30 years of experience in theatre and opera. She has served many Pierce County arts non-profits. Judy has self-published ten titles of fiction, poetry, and reflective essays.
Linnea Ingalls
Program Coordinator
Grants to Organizations
360-252-9969
Linnea Ingalls joined ArtsWA in January 2021 and serves as Community Investments Grants Specialist, supporting the Grants to Organizations and Arts in Education programs. She holds an MFA in Arts Leadership from Seattle University where she studied interactive arts and equity in storytelling. An artist in both theatre and digital media, she has also carried out creative production and administrative work with She is Fierce Stories, King County Equity Now, and Seattle Rep.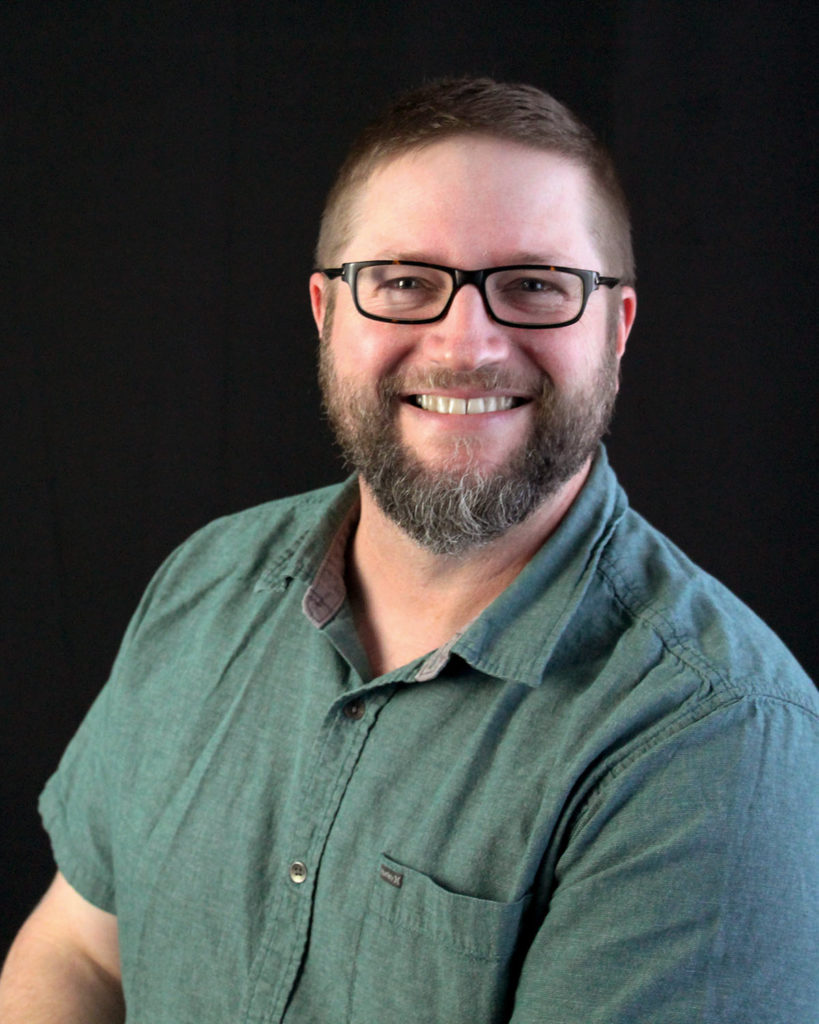 Adam Fah
Conservation Manager
Art in Public Places
360.252.9971
Adam has been the Conservation Technician for the Art in Public Places Program since September 2007. He facilitates art conservation projects, art handling, and partner agency support for the care of the State Art Collection. He helps shape the conservation review process for new artworks. Adam has also owned and operated a studio since 2000, specializing in conservation and restoration of metal sculpture. He is a professional patineur and enjoys facilitating bronze castings for artist Philip McCracken.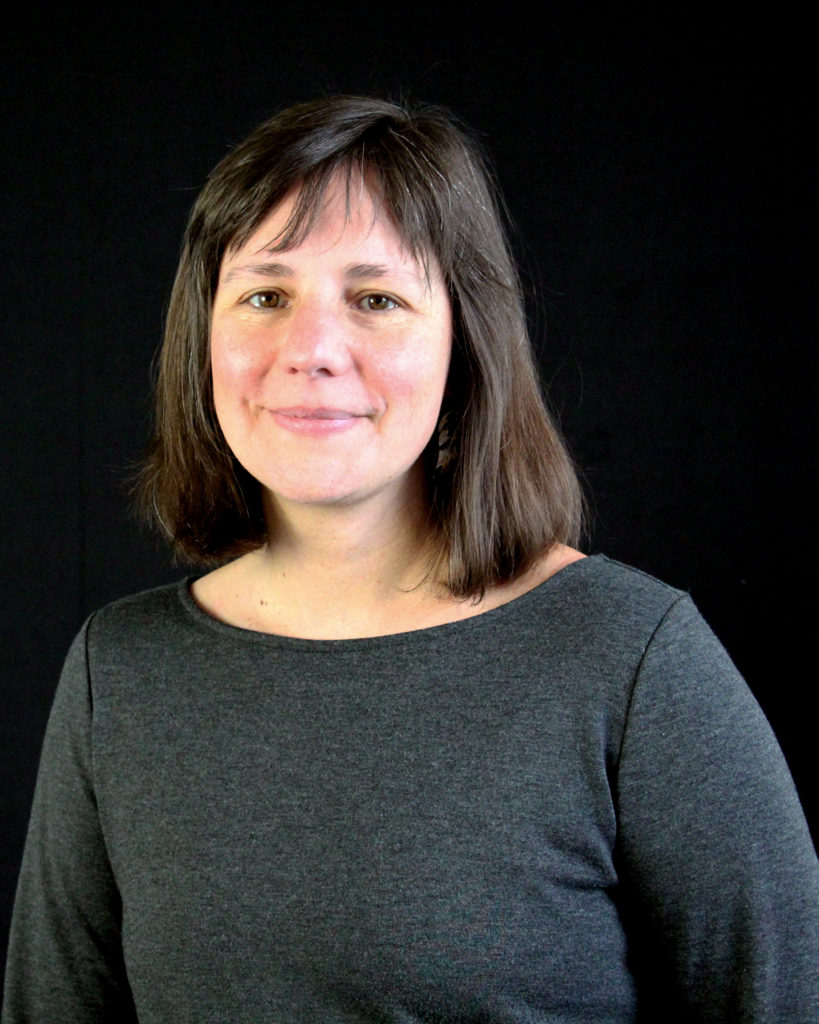 Heide Fernandez-Llamazares
My Public Art Portal Manager
Art in Public Places
360.252.9977
Heide joined ArtsWA as Project Manager for My Public Art Portal in January 2016. She manages the online presentation of the State Art Collection. Previously, Heide managed a private collection, worked in Education at Tacoma Art Museum, and worked as a technical writer. She is passionate about art and collections, and loves working in an environment that includes art on a daily basis.
Miguel Guillén
Program Manager
Grants to Organizations
360.252.9970
Miguel Guillén joined ArtsWA in 2016 and currently serves as Program Manager for the Grants to Organizations program. As a seasoned arts administrator, Miguel provides support to community-based arts organizations and projects, small arts groups, and artists across Washington. He has previously managed arts programs for the private sector. Born in Mexico and raised in the Skagit Valley, Miguel received an Arts Management Certificate from Seattle Central College. He holds a Bachelor of Fine Arts Degree from Cornish College of the Arts, Seattle. He is a practicing visual artist.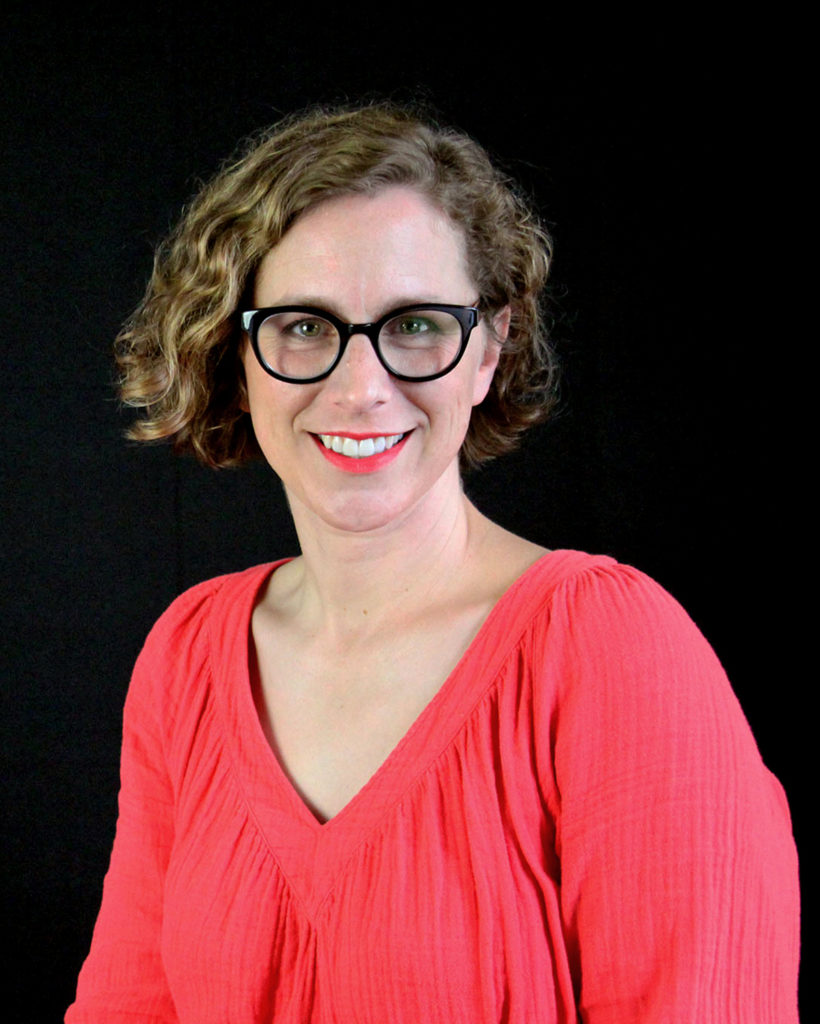 Janae Huber
Collections Manager
Art in Public Places
360.252.9975
Janae has served as the Collections Manager for the Art in Public Places program since 2005. She stewards the care of the State Art Collection and maintains ongoing relationships with statewide partners. She previously served as the Tacoma Art Museum registrar. She held curatorial roles at the Center for Creative Photography in Tucson. Janae has served two terms on the Olympia Arts Commission. She founded the advocacy group Olympians for People-Oriented Places (O-POP), focusing on land use and planning. She completed undergraduate degrees in Art History and German Studies at the University of Arizona.
Tamar Krames
Program Manager
Arts In Education
360.252.9973
As ArtsWA's Arts in Education (AIE)  Program Manager, Tamar oversees a variety of programs and partnerships with a focus on equitable access to quality arts learning. Supporting innovative, community-based practices in schools has been at the core of her work for the past twenty years. Current projects include managing AIE grants, implementing Washington State's Poetry Out Loud program, providing ongoing support for teaching artists and K-12 art teachers, and amplifying the creative practices of youth and educators.
Marissa Laubscher
Project Manager
Art in Public Places
360.252.9974
Marissa manages Art in Public Places projects. She travels across the state to facilitate site-responsive artwork commissions in public schools, colleges, universities, and state agencies. Prior to joining ArtsWA in 2015, she managed public art and exhibitions for the City of San Antonio's International Airport, Libraries, City Hall, and the X Marks the Art temporary storefront art program. Bringing art into everyday life is her passion. She holds a Master's in Arts Management from the University of Oregon and a Bachelor's in Art from the University of California, Santa Cruz.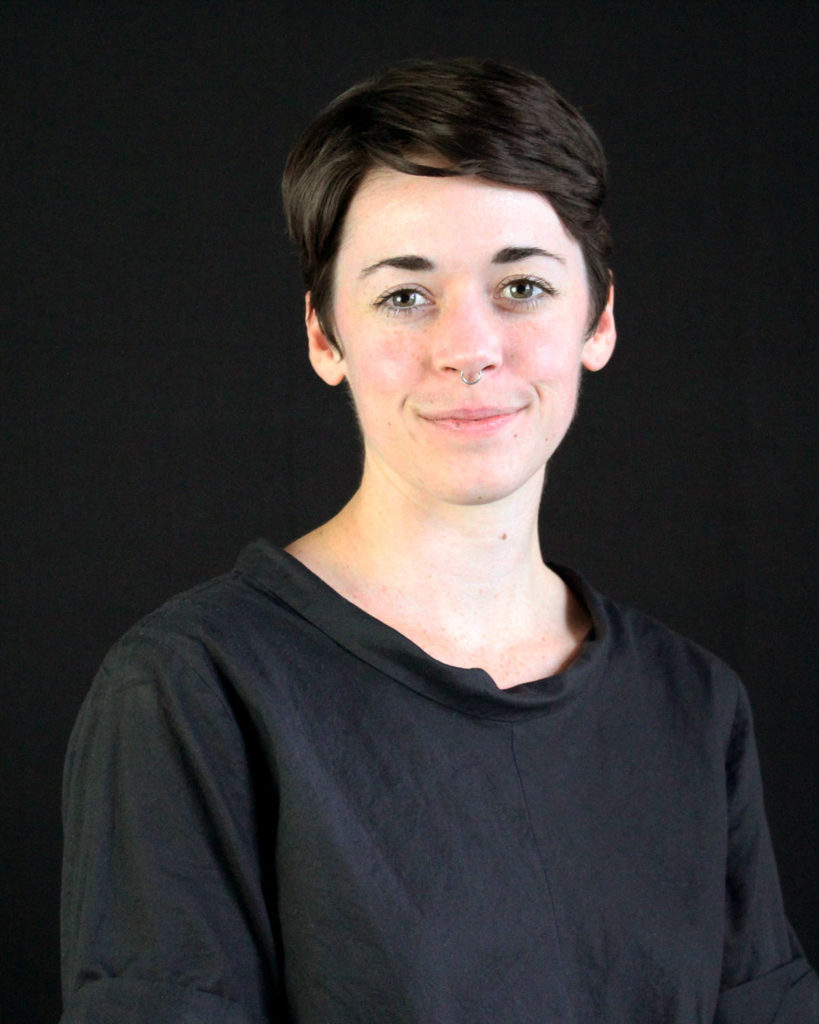 Audrey Molloy
Program Coordinator
Arts in Education
360.252.9987
Audrey Molloy joined ArtsWA in April 2019 as interim Program Assistant for Arts in Education and Grants to Organizations. Before joining ArtsWA, Audrey was the Asst. Cultural Arts Coordinator with the City of Murfreesboro and an instructor of photography at Watkins College of Art. She has also held curatorial and arts administrative positions with City of Austin Art in Public Places, Northern-Southern, and AINT-BAD. In 2017, she was in residence with Art Practical and c3initiative as an Art Publishing Resident. She has a B.F.A in Photography from the University of Arizona.
Jared Moore
Collections Technician
Art in Public Places
360.932.8908
Jared joined the Art in Public Places program in September of 2019. He maintains, repairs, installs, and transports public art throughout the state. He has previously served as the Lead Art Handler at the Seattle Art Museum for the last five years. Prior to that he worked for eight years at Artech Fine Art Services. In addition, Jared has worked extensively at several frame shops and galleries and holds a degree in Psychology and Fine Art from Wayne State University in Detroit, Michigan.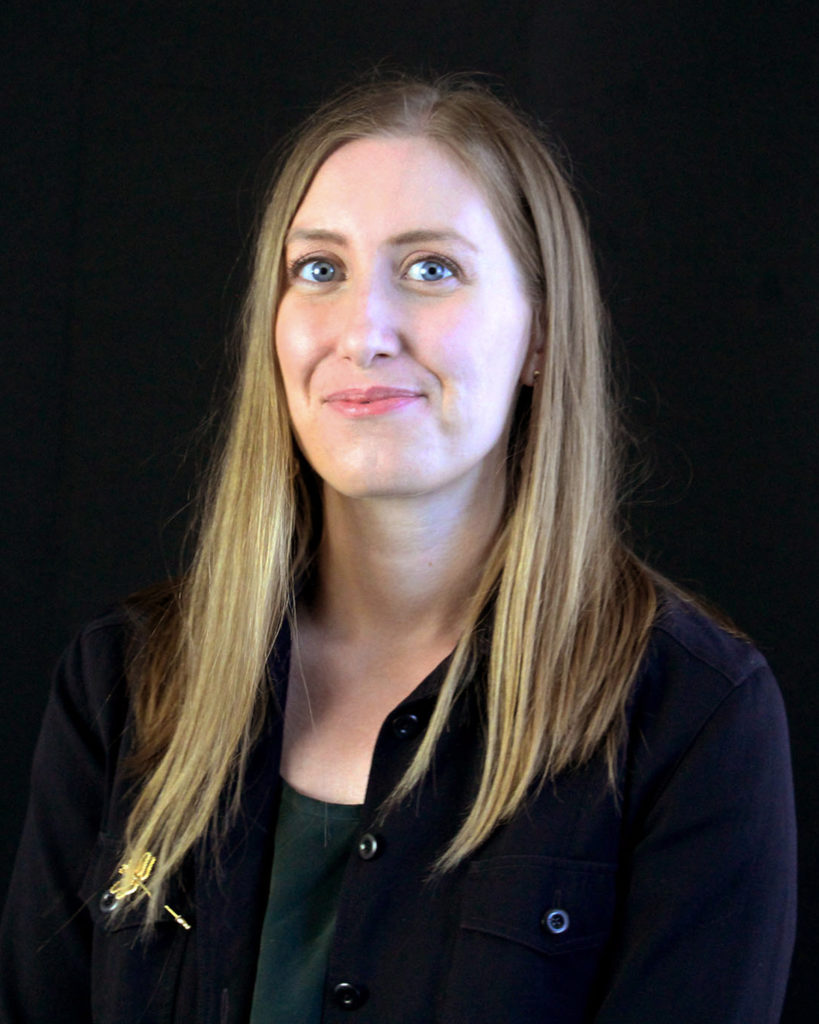 Valerie Peterman
Project Manager
Art in Public Places
360.252.9986
Valerie manages Art in Public Places projects. She travels statewide to bring site-responsive artwork into public schools, colleges, universities, and state agencies. Valerie joined ArtsWA in 2016. She previously served as the researcher/writer for My Public Art Portal, and Curated Projects Coordinator for the Art in Public Places team. She holds a Master's in Philosophy and the Arts from Stony Brook University and a Bachelor's in Philosophy from Colorado College.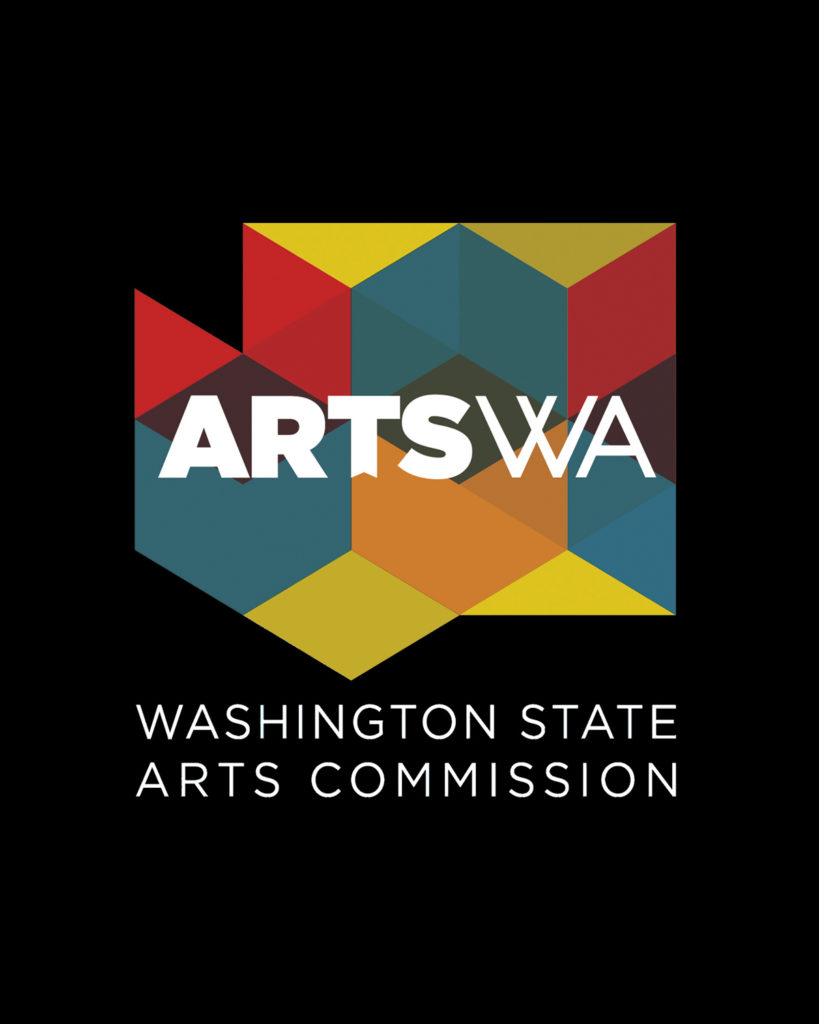 Leslie Pope
Executive Assistant
360.252.9983
Leslie serves as Executive Assistant to Karen Hanan, ArtsWA's Executive Director. She connects Karen with constituents and legislators, supports the 23-member ArtsWA Board, and wears the Human Resources Liaison hat. She holds a B.S. in Business Administration, and has extensive work experience with organizations in both the public and private sectors. Her experience and interest in the arts is multi-faceted, which is reflected in the many aspects of support for the arts she provides within ArtsWA. Current personal pursuits include writing, music, and theater.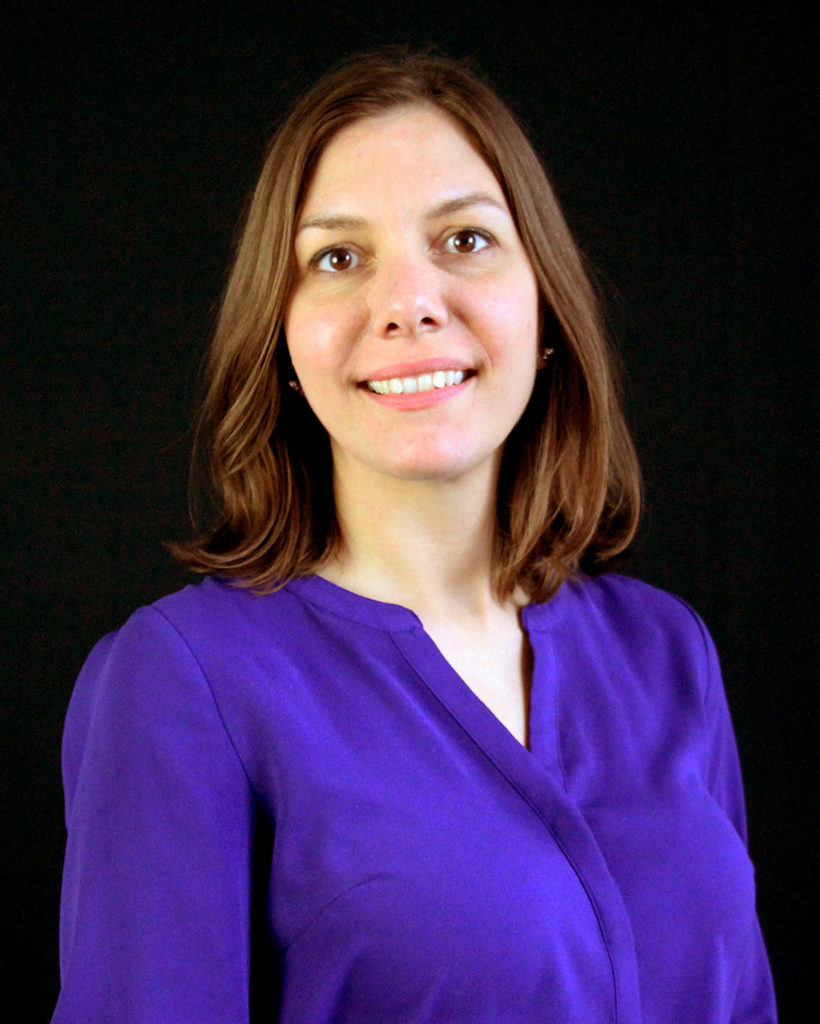 Annette Roth
Community Development Manager
360.252.9982
Annette joined ArtsWA in October 2017 as the Creative Districts Program Manager. She develops and implements this statewide program, which works to prepare communities for state certification. She is the former Marketing and Communications Director for the Thurston Economic Development Council. She previously co-founded a boutique marketing and design firm in Tacoma. Annette holds an adjunct faculty position at South Puget Sound Community College, teaching graphic design. Annette studied English at Wayne State University in Detroit, Michigan. She is a 2013 graduate of Leadership Thurston County.
Alexis Sarah
Project Manager
Arts In Early Learning
Arts in Education
360.228.6359
Alexis joined ArtsWA in December 2019 as the Arts and Early Learning Project Manager. Since 2003, she has focused on shaping and supporting education programs that connect young learners with the arts. Through her work with Mariah Collaborative Art School, the co-founding of the Encore Arts Memorial Foundation, and most recently with Olympia Family Theater, she brings expertise and energy around arts administration and early learning. Alexis holds a Bachelor of Science and a Masters of Public Administration from The Evergreen State College.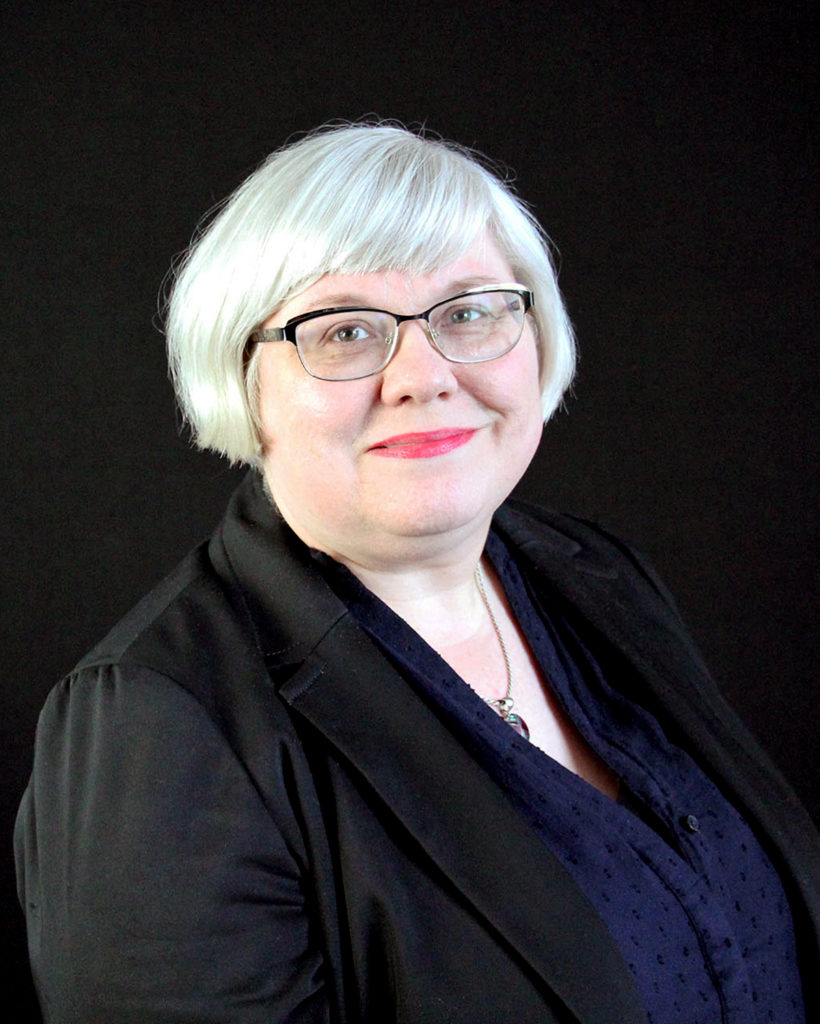 Deane Shellman
Deputy Director
360.252.9985
In 2000, Deane assisted with the Governor's Arts and Heritage Awards while working at the State Theater in Olympia. That experience ignited her goal to work at ArtsWA and be a part of a dynamic staff, doing amazing work. She joined the staff two years later and served as Program Coordinator for the Art in Public Places Program for 18 years before moving into the Deputy Director position. Deane holds a degree in Theatre Arts from Western Washington University. Before coming to ArtsWA, she worked locally as a stage and production manager, as well as in marketing and operations for two local theaters. She continues to volunteer in the arts community and has served on the boards of Olympia Family Theater, NW Playwrights Alliance, and the Evergreen Playhouse.
Michael Sweney
Program Manager
Art in Public Places
360.228.4080
Mike leads ArtsWA's public art team and manages public art acquisitions statewide. Previously, he had a 19-year career in galleries, including director of Davidson Contemporary in Seattle and the Charles Cowles Gallery in New York. Mike is past board vice president at Seattle's Center on Contemporary Art and past chair of the Tacoma Arts Commission. He serves on the Tacoma Art Museum's Collection Committee and the Advisory Council for the Jordan Schnitzer Museum of Art at WSU. He holds a BA degree in Art History and Studio Art from Oberlin College.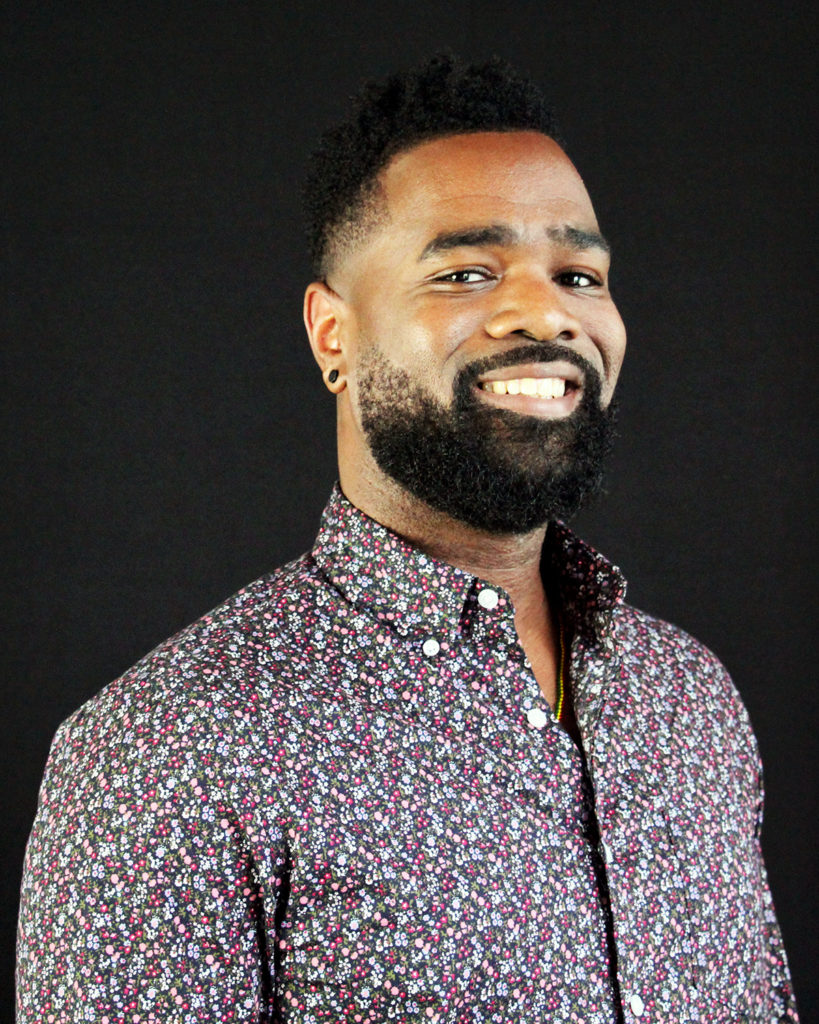 Langston Wilkins
Director
Center for Washington Cultural Traditions
206.682.1770 x107
Langston Collin Wilkins, PhD is the Director of Center for Washington Cultural Traditions, a state-wide folk and traditional arts program presented in collaboration with Humanities Washington. Through innovative and engaging programs, including the Heritage Arts Apprenticeship Program and the Cultural Traditions Survey, the Center is a go-to source for learning about Washington's rich, diverse cultural heritage. Dr. Wilkins views the folk and traditional arts as a space through which we can advocate for communities and celebrate the diversity of the human experience.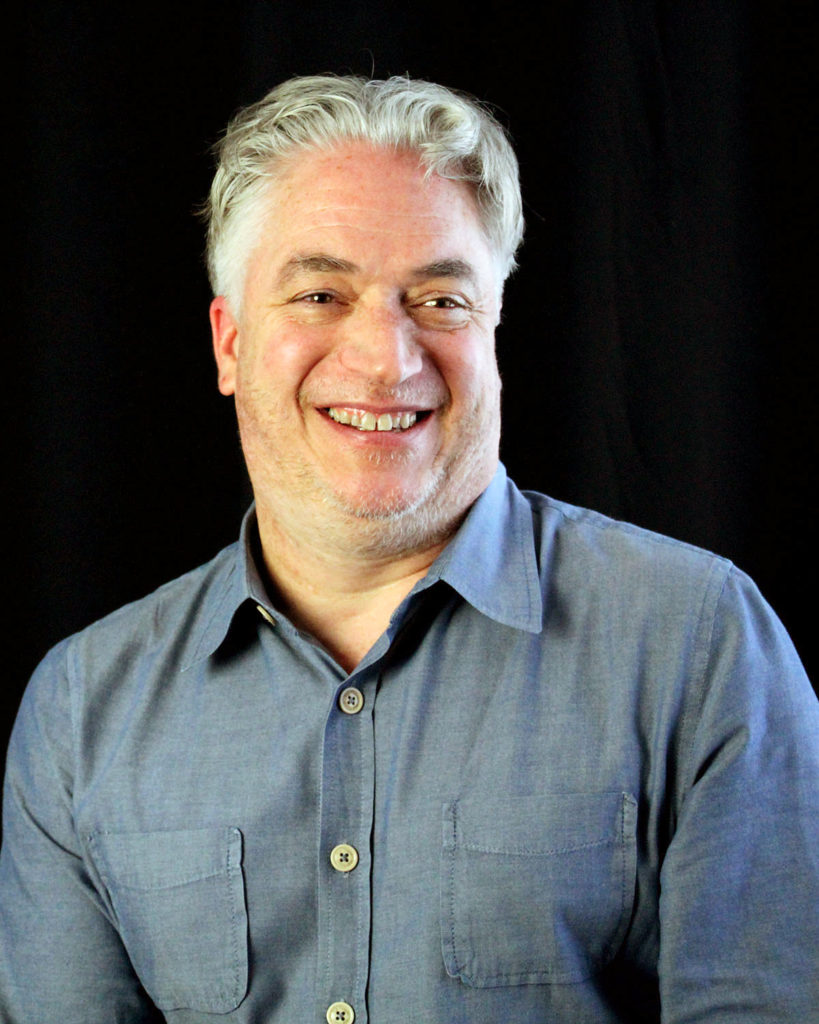 Chuck Zimmer
Project Manager
Art in Public Places
360.252.9979
Chuck joined ArtsWA in 2016 as a Project Manager for AIPP. He is the former Deputy Director of New Mexico Arts. Chuck is a working artist who has exhibited nationally. He has taught fine arts at the university level, and worked in community theatre as a set designer and director. A recipient of the Pollock-Krasner Grant, he holds a Master of Fine Arts from Southern Illinois University. He earned a Bachelor's degree in anthropology, art history, and fine art from the State University of New York at Potsdam.
Savanna Perez
Fiscal Analyst
360-485-1223
Savanna comes to ArtsWA from the Department of Ecology, where she worked on environmental programs as part of the agency's fiscal team. She is a graduate of the University of Washington Milgard School of Business, where she earned a degree in Business Administration.
Adrienne Kerrigan
Community Relations Program Assistant
360.485.1269
Adrienne joined ArtsWA in March 2022 and serves as Community Relations Program Assistant, supporting the Communications team with their online presence and administrative needs. She previously worked in roles that included website and marketing development, systems management, and graphic design. She is passionate about the written word and loves working at the intersection of communication and arts culture. She holds a B.A. in English Literature from Seattle Pacific University.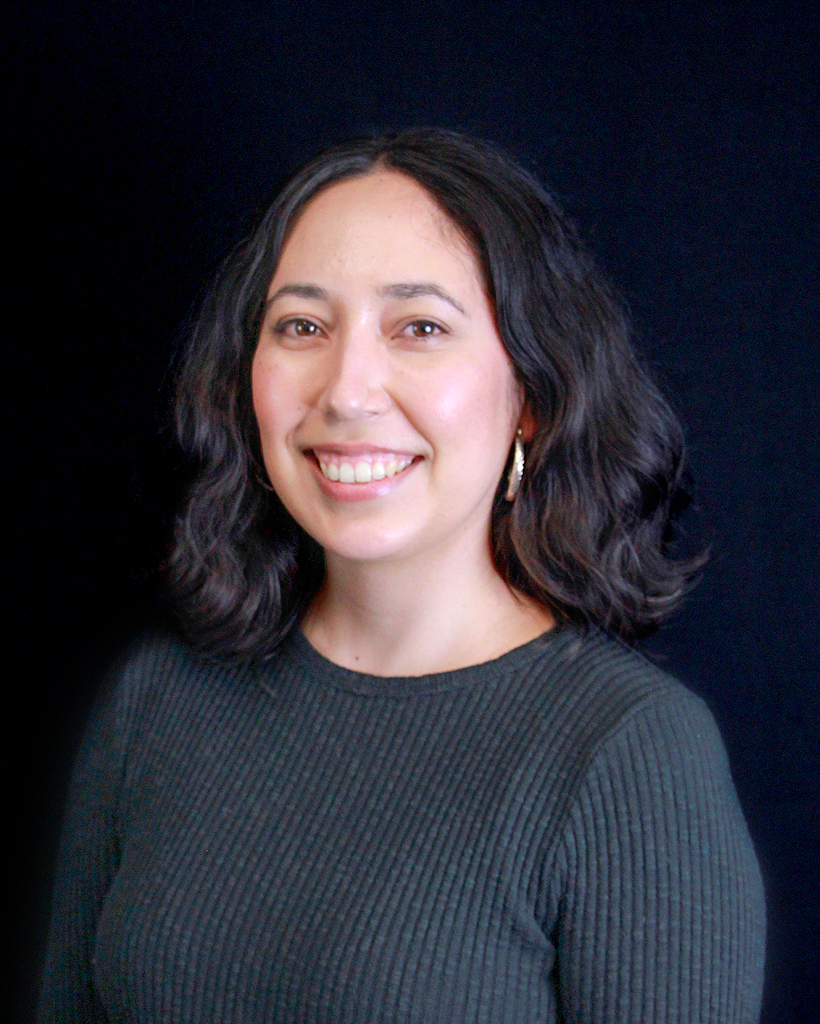 Michelle Avitia
Program Coordinator
Art in Public Places
360.485.1344
Michelle joined ArtsWA in April 2022 as the Arts in Public Places Program Coordinator. Before joining ArtsWA, Michelle was the Office Manager at Church Rietzke Johnson, PLLC where she managed multiple overlapping tasks, and became very familiar with many new policies, laws, and regulations. During her years with the law firm, Michelle utilized her wide experience to create in-depth procedures to improve overall administrative processes. Her work requires close attention to detail and clear communication skills, two strengths she attributes to her background as a writer and editor. She holds a B.A. from San Jose State University in English and Professional Technical Writing.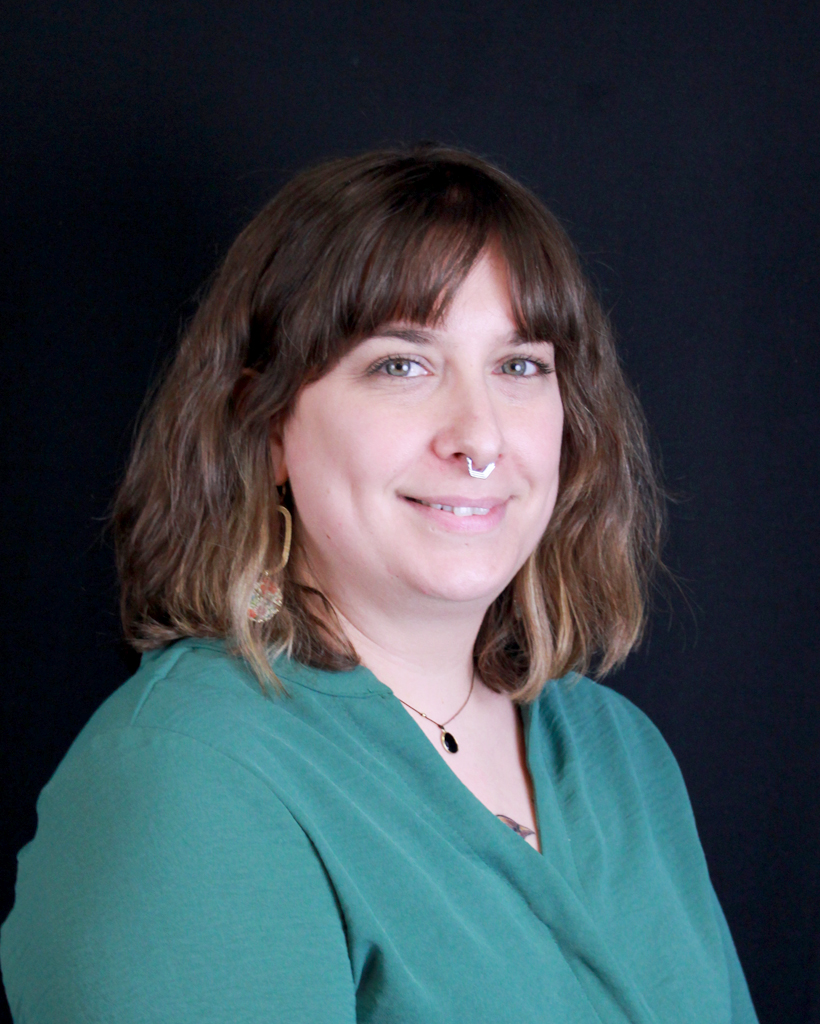 Kristy Keely
Fiscal Analyst
360.485.1343
Kristy joined ArtsWA's operations and budget team team in April 2022. She has a variety of experience in private and non-profit fiscal operations and has been a co-founder of multiple cooperative businesses around the south sound. Before discovering her love of finances, she spent her free time organizing community events and performing as an aerial artist and a musician. She is excited to join her love of the arts with her love of numbers.