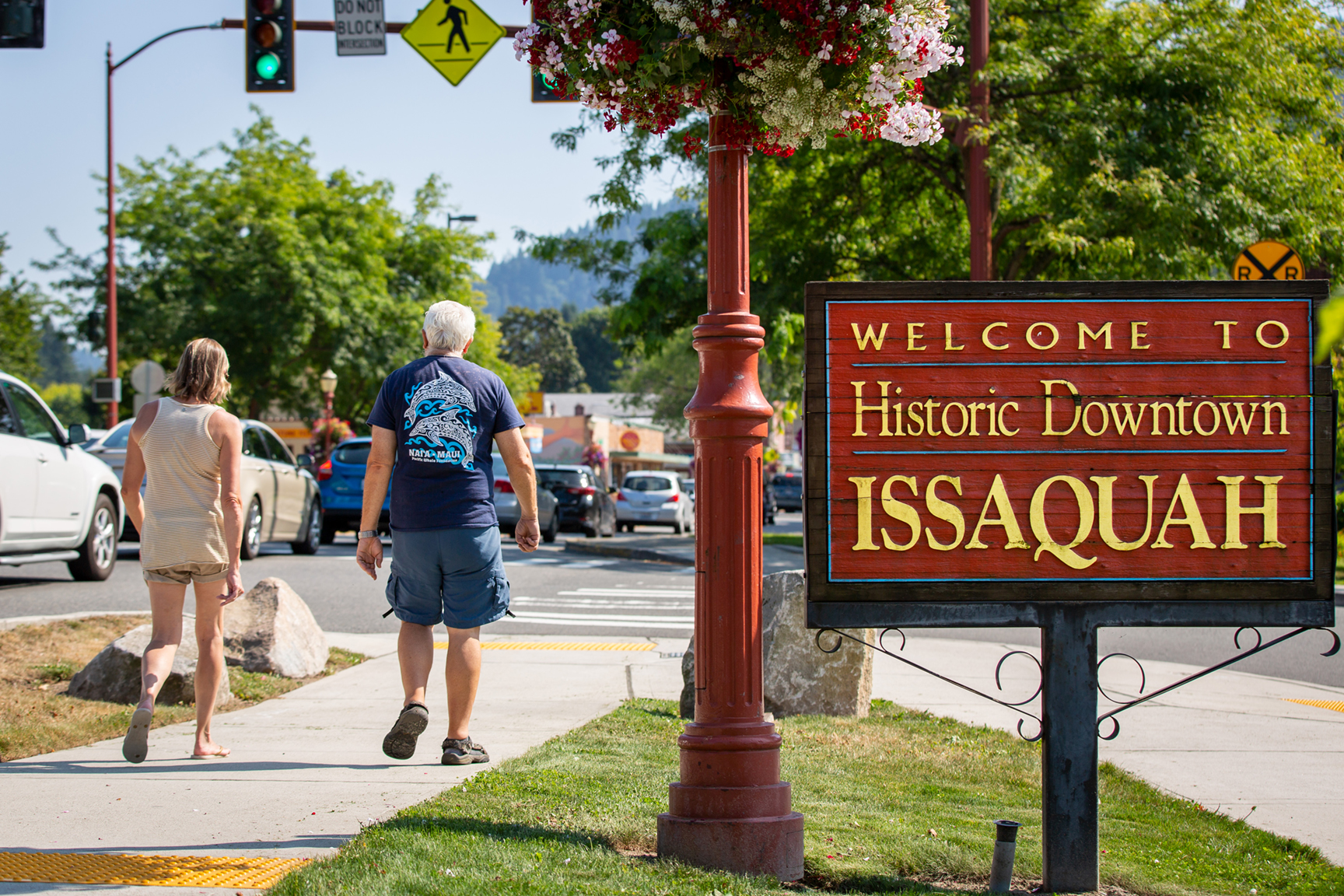 Issaquah Certified Creative District
The Issaquah Creative District offers a wide variety of arts and culture activities, public gathering spaces and creative businesses all in a pedestrian friendly environment. The district is comprised of the downtown Issaquah Cultural and Business District, Gilman Village and NE Gilman Boulevard.
The district's cultural anchor is the award-winning Village Theatre – one of the Pacific Northwest's most treasured professional performing arts venues and an originator of works bound for Broadway. The district boasts several regionally renown restaurants, multiple music schools, art maker spaces and historic landmarks. Gilman Village, on the northeast border of the district, is a destination shopping experience with 40-plus unique shops and restaurants in a charming collection of houses. The creative district also includes the iconic XXX Rootbeer Drive In and local candy company Boehm's. The District is punctuated by community parks and public art and surrounded by the natural beauty of the Issaquah Creek and of Tiger, Cougar and Squak Mountains.
The Creative District is rich with cultural events and activities throughout the year including the annual Salmon Days Festival in October, local maker Holiday market, summer concerts, the Gas Station Blues series, outdoor Shakespeare performances, vintage car shows and programming at the Historic Train Depot and Museum.
Creative business synergy is at the forefront of the Creative District in Issaquah. We look forward to nurturing our current creative businesses and expanding the creative base.