Search the Collection: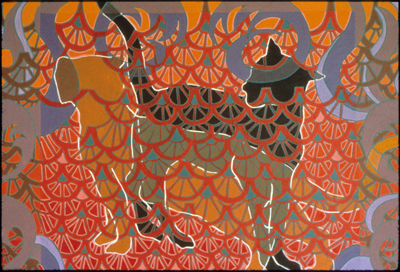 Artwork copyright Jose Orantes. Photo courtesy of the artist.
CATS: The Web Exhibition
"He is always deceiving you into believing / That he's only hunting for mice." –excerpt from "Mr. Mistoffelees" from the Old Possum's Book of Practical Cats by T.S. Eliot.
There is a tribe of cats in Washington's State Art Collection. They are curious and clever, particular and peculiar, dignified and proud. And they appear in many different ways.
There are the sleek and stylish cats of Jose Orantes. And then there are Kathleen Coyle's cats who are serious thinkers and loungers. There's Melissa Madsen's cowboy cat. And Candace Beardslee's wearable cat tiara. And that's not all. Explore the cats in our State Art Collection!
Read Less
Read More →