Search the Collection: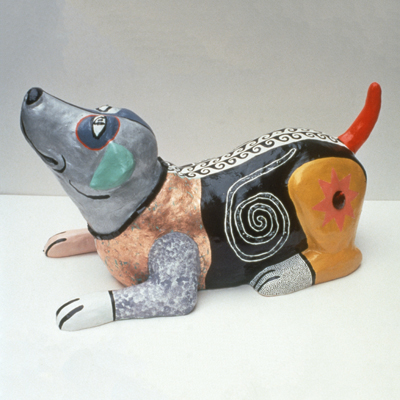 Artwork copyright Betz Bernhard. Photo courtesy of the artist.
Animals Around Us
Art has included animals since the very beginning. And Washington's State Art Collection is no different – over one-tenth of the artworks include an animal!
Every culture and every place around the world has animals that are an essential or inevitable part of it. Animals are important symbols and are the central characters in many, many cultural stories. The artists in the State Art Collection translate these universal qualities of animals into art: from our everyday dogs and cats, to the ravens and coyotes of North American indigenous cultures, to birds everywhere and anywhere, to the quintessential Northwest salmon, and more. We see ourselves in animals and we also see the "other." The following artworks and artists also explore animals in a huge variety of materials, methods, and styles. Animals are sometimes the subject, sometimes the muse, sometimes the bystander, but they are everywhere.
Read Less
Read More →