Search the Collection: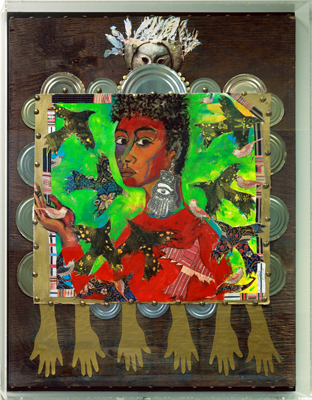 Artwork copyright Janet Taylor Pickett. Photo courtesy of Washington State Arts Commission, 2017.
Portraits of Powerful Gals: Happy Galentine's Day
This is our small tribute to Galentine's Day, the fictional-turned-real holiday celebrated on February 13 (the day before the more mundane and infamous Valentine's Day).
To quote the great Leslie Knope on the TV show "Parks and Recreation" from which Galentine's Day was born, "Oh, it's only the best day of the year… Ladies celebrating ladies. It's like Lilith Fair, minus the angst. Plus frittatas".
And so we present some powerful ladies, from Washington's State Art Collection. Have a great day!
Did you know that anyone can submit ideas for a web exhibition on My Public Art Portal? To highlight this versatile resource, ArtsWA staff put together this web exhibition featuring artworks in Washington's State Art Collection. Contact collections@arts.wa.gov to start creating your own web exhibition.
Read Less
Read More →