Search the Collection: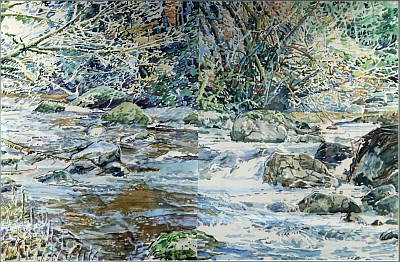 Artwork copyright Judith Hahn. Photo courtesy of Washington State Arts Commission, 2016.
Watercolor World Month: July
July is World Watercolor Month! Watercolor (also called aquarelle) is a painting method in which the paints are made of color pigments in a water-based solution. Watercolor paintings are usually made on a thick and heavy paper made with all or some cotton. The textured surface of this paper holds the paint well and absorbs the wetness of the watercolor paints. Because the colors are very pure, watercolor paintings are known for their luminous and translucent qualities.
Watercolor painting has a history stretching back to pre-history and art on cave walls. More recently in the 1800s, American artists used watercolors mainly as a tool in sketches and studies for the final artwork of an oil painting.
Many of the artists featured here work to a large degree with watercolors and have mastered and experimented with the medium.
Read Less
Read More →