Search the Collection: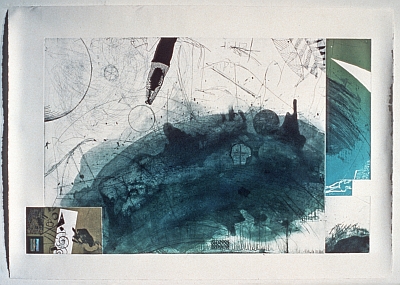 Artwork copyright Yong Soon Min. Photo courtesy of the artist.
Ways of Seeing, curated by Valerie Peterman
"As the writer and researcher for My Public Art Portal, it has been a pleasure and a privilege to learn about the artists and artworks in the State Art Collection. In three years, I have written about over 1,000 artists and over 4,000 artworks. It is a living, evolving collection defined by its breadth and variety. Much like Washington is an evolving place filled with diverse voices. When I first started, the scale of the collection seemed beyond comprehension. Now, the artworks are accessible to everyone online.
Every artwork in the collection communicates a unique way of seeing the world. This selection represents the many artworks that opened my eyes to perspectives, processes, and ideas I hadn't experienced before. They share something beautiful with grace and honesty. They teach empathy. I see this as the power of public art. It encourages us to find personal meaning in an artwork, while also asking us to think about the community and environment that surrounds us. It helps us to embrace the stories and spaces that we share together.
This is our collection. I hope you enjoy make discoveries of your own."
– Curated by Valerie Peterman, Writer & Researcher for My Public Art Portal (2016-2019). Over three years and three months, Valerie wrote about and edited photos of the artworks in Washington's State Art Collection to add over 4,200 artworks to My Public Art Portal.
Read Less
Read More →