Search the Collection: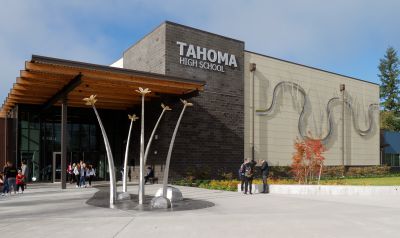 Artwork copyright Paul Sorey. Photo courtesy of the artist.
Architecturally Integrated Commissions
Architecturally Integrated artworks begin during the building's design phase. The local art selection committee selects an artist to be a member of the design team and create artwork that is integrated into the architecture. These artworks are site-responsive and durable parts of the building. Integrating artwork during construction presents an opportunity to maximize the impacts of both the art and building projects.
The selection of artworks below show different examples of this kind of integration, including flooring and plaza designs, railings, and window glazing.
Read Less
Read More →