Search the Collection: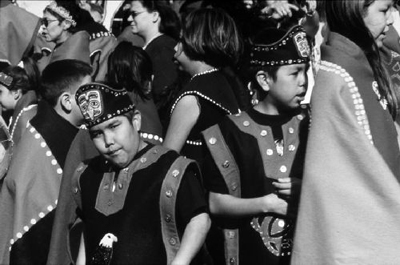 Artwork copyright Samuella Samaniego. Photo courtesy of the artist.
Contemporary Native American Artists: Art at the UW Gallagher Law Library
Artist John Feodorov curated a collection of contemporary artworks in Washington's State Art Collection by eight Native American artists that is permanently installed at the University of Washington's Gallagher Law Library.
In the proposal (from 2003) for this collection, Feodorov wrote: "For native peoples, cultural survival and tribal sovereignty are as much issues today as they were two hundred years ago. Land rights, whaling, fishing rights, mineral rights, religious freedom, identity, sovereignty, and racism are all continuing elements in the current relationship between Native Americans and federal and state governments. The art I have chosen for the UW School of Law provides opportunities for dialogue and brings insight into the Native American/United States relationship."
Click on the red artist name headings to see artworks by that artist.
Read Less
Read More →
G. Peter Jemison
Gail Tremblay
James Luna
Jaune Quick-to-See Smith
John Feodorov
Samuella Samaniego
Shelley Niro
Tanis S'eiltin