Search the Collection: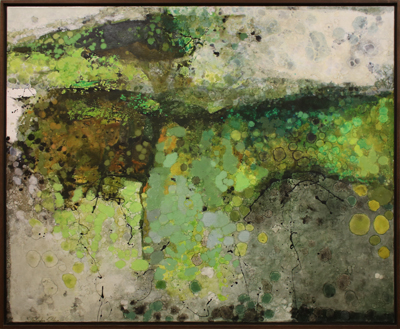 Artwork copyright Kathleen Gemberling Adkison. Photo courtesy of Washington State Arts Commission, 1975.
Blue Thesis: Abstraction and the Northwest Landscape
"My object is not to copy nature, but relate on the canvas certain entities of personal expression."
–Robert Graves (1929-2013)
The Northwest landscape has captivated generations of artists. Our quality of light, the natural colors, textures, and forms present in the environment are unique sources of wonder. This exhibition highlights seventeen artists who took inspiration from these natural wonders to create expressive works of abstract art. Abstraction asks viewers to seek out subtleties of mood and emotion in a work of art. Late artist Andrew Hofmeister called this search "poetic interpretation."
Read Less
Read More →