Search the Collection: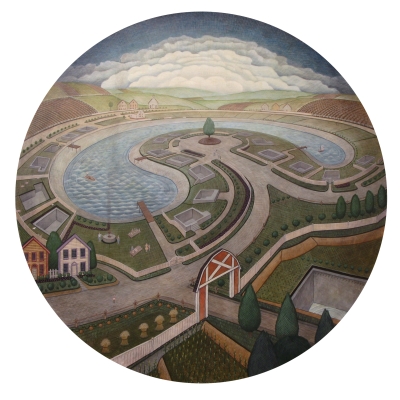 Artwork copyright Nathan DiPietro. Photo courtesy of Woodside Braseth Gallery.
Peninsula College Public Art Tour, Port Angeles
"From our beautiful, natural surroundings to the thoughtful architecture displayed in our campus buildings, Peninsula College has always been visually striking. Thanks to the percent-for-art Art in Public Places program through the Washington State Arts Commission, our students, staff and visitors have even more to enjoy.
In 1978, we acquired our first State Art Collection artwork, at the very beginning of Washington's Art in Public Places program. Since 1997, Peninsula College has added seventy-four State Art Collection artworks to our campuses and buildings.
We hope that seeing these artworks online will encourage you to come see for yourself how these works enrich our community. Our State Art Collection features both interior and exterior artworks campus-wide in Port Angeles and inside our newly renovated building at Fort Worden in Port Townsend. Visit us today!"
–By Patty McCray-Roberts, Director of Facilities Planning & Operations at Peninsula College (December 2018).
Read Less
Read More →