How to Get on the Public Artist Roster
We are accepting midterm applications to the 2021-2025 Public Artist Roster from May 1, 2023 to June 13, 2023.
The Art in Public Places program (AIPP) is working to make the 2021-2025 Public Artist Roster our most inclusive and equitable ever. We seek a diverse range of artists to create artworks for state agencies, colleges, universities, and public schools throughout Washington state.
The Roster is our main tool for choosing artists. It is a list of artists who pre-qualify to create artworks through our program. It allows for a simplified selection process.
The current roster term began in 2021 and ends in 2025. We are opening the roster for new applications midterm. This is so that artists who were either ineligible, unsuccessful, or unaware of the roster call in 2021, have another chance to apply to the current roster. Artists currently on the roster do not need to re-apply.
Prepare for your application
Read through all sections of the guidelines on this page thoroughly. You can also print a PDF version for easy reference while you apply.
We ask for exactly eight images of your artwork. Read through our portfolio tips and print for easy reference. Start thinking through and selecting which images to include. Put them together in a central folder or album for easy access.
Use a document or our word worksheet to draft the following application materials. Having everything prepared as a word document means you can easily check your word count, save your work, and cut and paste into the application when you are ready. We ask for:

A statement about your work (250-word limit)
A brief biography (250-word limit)
Image descriptions for each of your eight images (100-word limit, or about 1-3 sentences)
Are you eligible to apply?
The Roster is open to:
individual visual artists
artist teams or artist collectives
You are eligible if you:
live in the United States or British Columbia.
are not enrolled as a visual arts student as of August 1, 2023.
If selected, you agree to:
create artwork for public spaces
design and propose artworks for approval by our staff and site committees
travel as needed during the proposal process
work within a fixed budget and timeline
register as a WA State vendor
adhere to state requirements, such as contractor licenses and paying prevailing wages
fulfill contract terms with ArtsWA
pay applicable taxes
How to apply
You can apply through our Submittable page. You will need to create an account to apply. You may only submit one application. You cannot apply as both an individual artist and a member of an artist team.
Important dates
Monday, May 1, 2023: application opens
Tuesday, June 13, 2023, 5pm (Pacific): DEADLINE
Friday, July 28, 2023: panel reviews applications
Thursday, August 31, 2023: we notify applicants
September, 2021 to July 2025: when we will use this Roster
Please allow time to prepare your materials and apply. You can save your work and come back to it. We do not accept late, incomplete, mailed, or hand-delivered applications.
Application materials
We will ask for these things when you apply:
Your contact information
Eight images of your artwork
Details about each image (title, date, medium, budget, commissioning agency, etc.), and a short 1-3 sentence description
A brief biography (250-word limit)
A statement about your work (250-word limit)
Your project preferences, (project types, regions, budgets, etc.)
Your demographic information (optional, we won't share this with the panel)
Please allow enough time to choose, prepare, and review your materials. You can save your work and come back to it. Only submit one application per roster call. If accepted, we share the portfolio that you submit with local art selection committees.
What project opportunities exist?
About Project types Open to the Public Artist Roster
Art selection committees review portfolios and choose artists based on their goals for the artwork. They consider audience, locations, local context, and other factors. Our project managers work with artists and committees at each site to facilitate the process of acquiring artworks throughout the state. Roster artists work on the following types of site-responsive projects:
We do not commission:
water features
clock towers
memorials
logos
signage
school mascots
Locations
We use the Roster to choose artists for 20 to 40 projects per year. We place artworks in K-12 public schools, colleges, universities, and state agencies. You'll find approcimately 60% of our artworks in public schools.
Currently all K-12 school projects will be located inside. Indoor projects can be more equitable for artists. They provide more options for those who are new to public art. Outdoor artworks can be more expensive to produce, install, and maintain. We will continue to commission outdoor artwork for colleges, universities, and state agencies.
The State Art Collection
Your artwork joins the State Art Collection. In 1974, Washington state created the Art in Public Places program (AIPP). With nearly 5,000 artworks, we have one of the nation's largest state-owned art collections. It includes a wide variety of materials and styles by regional and national artists.
What does a project budget cover?
The budget covers all design, fabrication, and installation costs. This includes materials, transportation, licenses, insurance, sales tax, studio space, and all other expenses.
We use the roster to choose artists for projects with budgets between $35,000 and $250,000. Most budgets fall between $55,000 and $125,000. For projects above $250,000, we hold open calls for artists. You can specify which budget ranges you are willing to work with when you apply.
How do we accept artists?
Voting panel
A panel votes on applications. The five-person panel includes artists and arts administrators. We will not share incomplete, ineligible, and late applications with the panel.
Panelists look for the following criteria when scoring the applications:
you communicate a unique vision or perspective
you demonstrate an authentic relationship to your subject matter
you show an ability to engage a site and/or community
you demonstrate skill in your technique
Approval and notification
After review, the panel recommends a final roster of artists to the ArtsWA Board for approval at their August meeting. We will notify you of the Board's decision by August 31, 2023.
Successful applicants will be eligible for projects from September 2023 – July 2025. If accepted, we share the portfolio that you submit with local art selection committees. If you are not yet ready to apply, the roster will reopen for applications in Spring 2025.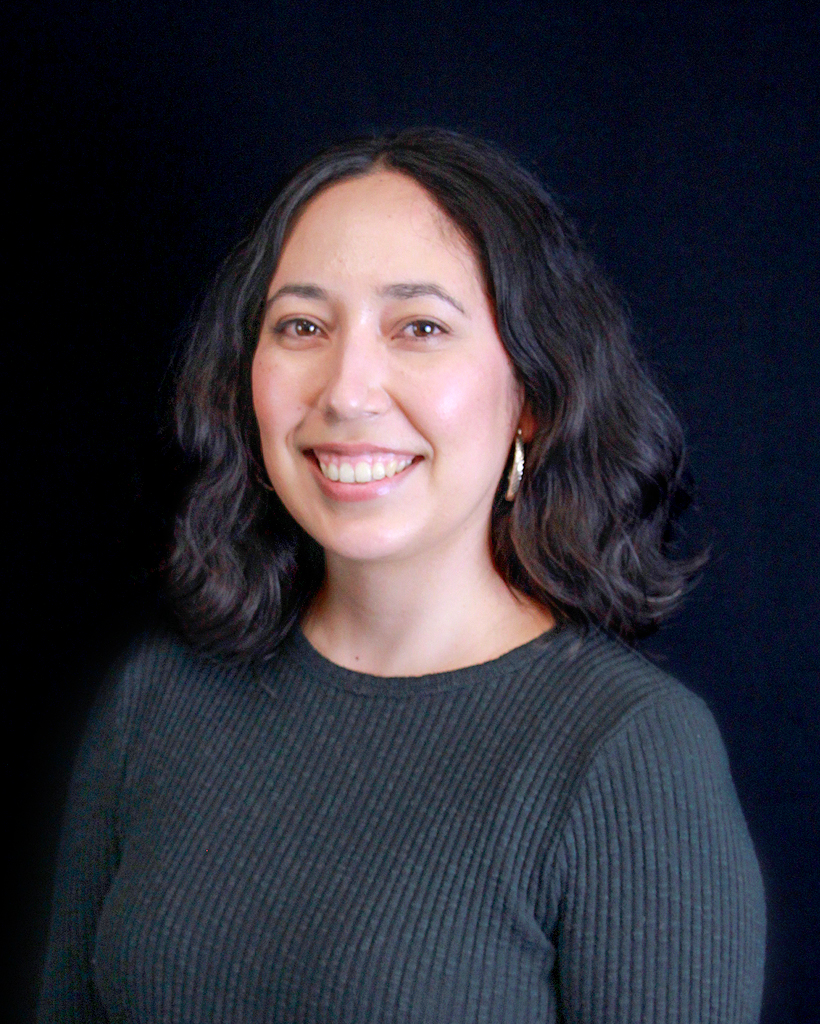 Michelle Avitia | AIPP Program Coordinator
Michelle joined ArtsWA in April 2022 as the Arts in Public Places Program Coordinator. Before joining ArtsWA, Michelle was the Office Manager at Church Rietzke Johnson, PLLC where she managed multiple overlapping tasks, and became very familiar with many new policies, laws, and regulations. During her years with the law firm, Michelle utilized her wide experience to create in-depth procedures to improve overall administrative processes. Her work requires close attention to detail and clear communication skills, two strengths she attributes to her background as a writer and editor. She holds a B.A. from San Jose State University in English and Professional Technical Writing.
Melissa Cole
Melissa Cole was born in Oregon and raised in London, Hong Kong, and India. She graduated from Oregon State University with a degree in Zoology, worked in the Dominican Republic as a Peace Corps volunteer in reforestation and environmental education, and spent time as a naturalist guide in Mexico and the Caribbean. It is from these remarkable encounters that she derives much of the inspiration for her vividly colored, heavily textured, and patterned paintings and sculptures.
She has written over 30 children's natural history books and travels extensively with her marine photographer husband.  Like much of her family, she has always created art but has spent the last 18 years fully devoted to it. Melissa has developed her skills set in a variety of mediums by working one on one with artists experienced in their field. She is strongly influenced by folkloric designs and global patterns found in ceramics, batiks, sculptures, and mosaics, which she sees in her travels abroad. Her artwork strives to bring themes of science and the natural realm to urban settings, encouraging people to reconnect with nature. Her creations are showcased in national galleries, corporate and private collections, aquariums, hospitals, schools, and numerous public places.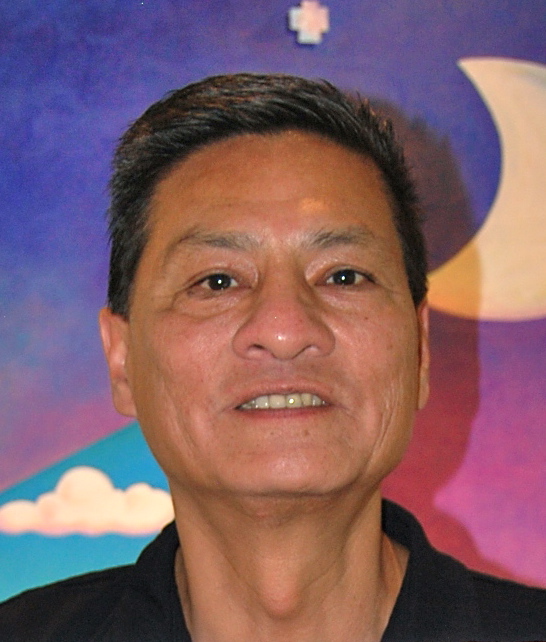 Linley Logan
Linley is a multi-disciplinary contemporary artist, arts program manager, cultural arts consultant, curator, and designer.  The Tonawanda Seneca Nation is Linley's home community. Tonawanda is a traditional community defined by a Matrilineal and Matriarchal society that pre-dates contact and is part of the Six Nations Iroquois Confederacy. Linley holds a Faithkeeper's title in Tonawanda's Longhouse.
Linley has attended eight International Indigenous Visual Artist's Gatherings by invitation and presented at these gatherings on contemporary Indigenous art, Indigenous Art Sovereignty, and his contemporary art. He has curated numerous contemporary Native art exhibitions, including three International Indigenous art exhibitions, as well as curating numerous of his own exhibitions. Linley has consulted to, read grants for, and served on the Board for National, Regional, State, local, and Native Arts organizations, including the Washington State Arts Commission.
Jasmine Mahmoud | ArtsWA Board Member
Jasmine Mahmoud is Assistant Professor in Theatre History and Performance Studies at the University of Washington. A performance historian, her work engages the Pacific Northwest arts sector, racial equity, and cultural policy. Jasmine has worked as a musician, theater artist, arts critic, and as a TeenTix Mentor and Teaching Artist. She earned her PhD in Performance Studies from Northwestern University, MA in Arts Politics from NYU, and BA in Government from Harvard College. Jasmine was appointed to serve on the ArtsWA Board of Commissioners in 2020.
Monica Miller
Monica Miller has worked with arts organizations for over 20 years in fundraising, grants management and professional development for artists. Monica's primary responsibility is to ensure that Gallery One is relevant to the community it serves. One of her favorite parts of her role is as the co-curator with Renee Adams. Together, they strive to create a dynamic exhibition schedule that represents different voices, skill levels, and ultimately creates community connections. Before moving to Ellensburg from Seattle, she oversaw artist grants and professional development at Artist Trust and was a member of SOIL, an artist collective. She also had a brief stint as the Fremont Solstice Parade Director. Monica considers her major accomplishment the advocacy of percent for art program with the Ellensburg Arts Commission but is a daily advocate for artists. She holds a BA from the College of William and Mary and an MA from Johns Hopkins University in Museum Studies. She once set out to be a professional potter but continues to dabble in clay at Gallery One's ceramics studio.
Terms and conditions
The artwork you show in your images must be your own.
You must give credit to any partners on projects.
We do not accept late, incomplete, mailed, or hand-delivered applications.
Approval to the Roster does not guarantee you will receive a project.
Applying as an artist team
You may only submit one application. You cannot apply as both an individual artist and a member of an artist team.
If you apply as a member of an artist team, we will ask whether your team has a lead artist or if you equally collaborate.
If your team dissolves, we will remove you from the roster. Any team member may reapply to the next roster in 2025.
If you identify a lead artist and your team dissolves before 2025, the lead artist may remain on the roster. We will ask them to update their portfolio to reflect their current work.
Appeals
If unsuccessful, you may appeal the Board's decision as per the appeal procedure outlined in our agency policies.
Additional information
Who we are
ArtsWA is the Washington State Arts Commission. We comply with all local, state, and federal laws and regulations concerning civil and human rights. You can find more information about our policies on Accessibility, Diversity, and Nondiscrimination here.
AIPP vision statement
Art in Public Places is uniquely positioned to advance and support art and artists across Washington. Our goal is to build and care for a dynamic contemporary art collection that is accessible and valued. We seek impactful and lasting artworks that reflect Washington's diverse communities.
Contact us
Give us a call or send an email if you have any issues while you apply.
Adetola Abatan, Project Manager: adetola.abatan@arts.wa.gov | 360-468-0889
Mike Sweney, Program Manager: mike.sweney@arts.wa.gov | 360-228-4080
If you have any technical issues accessing the application, please contact Submittable's Help Desk. ArtsWA does not have access to your draft application on Submittable until it is submitted.
Artist-to-Artist Advice Compilation
We asked artists that have been selected for an ArtsWA project what advice they would give to artists applying for the first time. Check out this compilation video with all of the insightful responses we received from the following artists: Juan Alonso-Rodríguez, Kalina Chung, Jennifer Corio, RYAN! Feddersen, Diane Hansen, and Benson Shaw.
Thank you to the artists for contributing videos, and to Sea is for Carlo for composing the background music.
Explore More of the State Art Collection: