Search the Collection: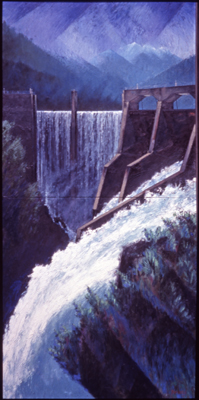 Artwork copyright John Moilanen. Photo courtesy of the artist.
Landscapes and Portraits of Washington
Many of the artists in the State Art Collection have been inspired by Washington State as a muse: mountains, rocks, rivers, dams, towns, cities, roads, islands, saltwater, ocean, rain, trees, clouds, skies, hills, animals, plants, and more. The inspiration never ends!
Read Less
Read More →