Search the Collection: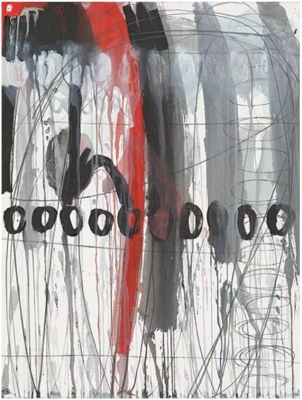 Artwork copyright Sara Siestreem. Photo courtesy of the artist.
North Hill Elementary Curated Collection in Des Moines, curated by Asia Tail
"Just as seeds sprout in spring at North Hill Elementary's central garden, each class returns in the fall ready for the new school year. Every season brings fresh lessons and opportunities to grow, until finally the 5th graders leave for middle school. Then the circle starts again.
The art collection at North Hill Elementary reflects its students' connections to the natural world around them. Curated in collaboration with the community, each artwork uniquely examines the intersections of environment, culture, and identity. For instance, Andy Peterson captures the moment before a frog snares a dragonfly in carved cedar. Markel Uriu literally weaves together images of local and invasive wildlife species, revealing adaptations that will shape an ecosystem's future in the process. In other pieces, flowers fill faces, mountains move with the moon, stars tell stories, and fish dream. Colorful explosions of pattern are carefully mended together into altered landscapes. Across a wide variety of media, from artists as diverse as North Hill's students, these pieces show us that everything is connected. The artworks serve as reminders to take care of the places where we live and learn. After all, just as people shape the land, the land shapes us. How we treat our plant and animal relatives matters now and for all the generations that come next."
–Asia Tail, curator for North Hill Elementary in Des Moines, Highline School District, in South King County, Western Washington (July 2021).
The local Art Selection Committee for North Hill Elementary wanted art that reflects their diversity, their values as a sustainable green school, and the 5th grade experience of growth, togetherness, and transitions.
Read Less
Read More →