Search the Collection: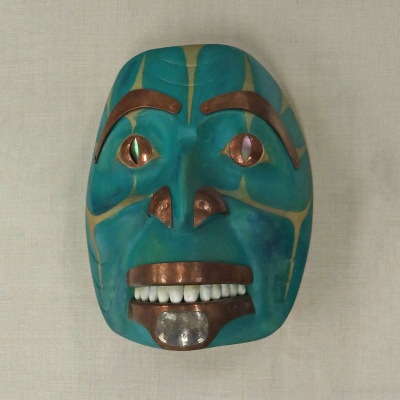 Artwork copyright Marvin Oliver. Photo courtesy of Washington State Arts Commission, 2017.
Mask Up
Masks in Washington's State Art Collection represent many things and ideas: traditions and rituals, hidden identities, alter-egos, transformation, and more. There are mask sculptures in the Collection that can actually be worn and used, and there are also masks as symbols in paintings and other artworks.
Masks can also be an act of kindness. We are now all wearing masks to protect ourselves and others from a powerful and dangerous virus.
Mask up and explore our collection of masks!
Read Less
Read More →