Search the Collection: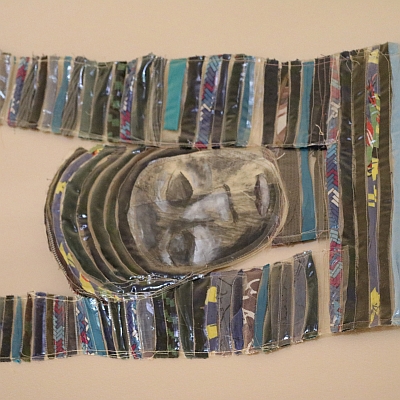 Artwork copyright Marita Dingus. Photo courtesy of Washington State Arts Commission, 2017 (detail).
Visual Stories: Journeys Home, curated by artist Carina A. del Rosario
"Migration is a biological process; animals and humans move any length of distance for a variety of reasons. Sometimes we move because we are in search of food or sustenance. Sometimes we move to flee a place that no longer sustains us, a place that is dangerous. Sometimes we move out of curiosity. The journey itself can hold peril and pleasant discoveries. And where we end up may be a surprise too. Wherever we land, may we land gently."
–Curated by Carina A. del Rosario, artist on the ArtsWA Public Artist Roster, in June 2020. Del Rosario is a cultural worker and teaching artist using visual art, writing, and education to build community. She is based in Seattle. carina-delrosario.squarespace.com
Read Less
Read More →