Search the Collection: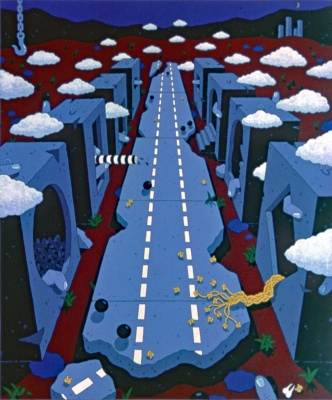 Artwork copyright John Harter. Photo courtesy of the artist.
Bridges: Inspiring Structures
As the Alaska Way Viaduct in Seattle ended its life on January 11, 2019, and was replaced by a tunnel, we reflect on all of the bridges that have inspired artists in Washington's State Art Collection. Here we offer the iconic bridges of Kennewick, the Skagit Valley, Deception Pass, Vantage, and of course Seattle – and more. We'll have to wait and see if tunnels prove to be as much of a muse to the state's artists...
Read Less
Read More →