Search the Collection: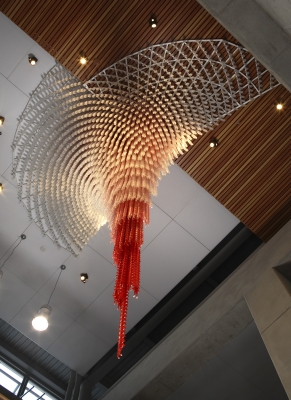 Artwork copyright Do Ho Suh. Photo courtesy of Western Washington University, by David Scherrer.
Celebrating Our 40th (in 2014)
The artwork included in this web exhibition celebrates the 40th anniversary of Washington's Art in Public Places (AIPP) program and the establishment of the State Art Collection. In 2014, the Collection included more than 4,600 artworks sited in public spaces throughout Washington State.
This exhibition includes an artwork or body of work from each year of the Art in Public Places program's existence. It represents the breadth of the State Art Collection and the communities of Washington that are home to these works.
–January 2014.
Read Less
Read More →
The 1970s
The 1980s
The 1990s
The 2000s
The 2010s