Search the Collection: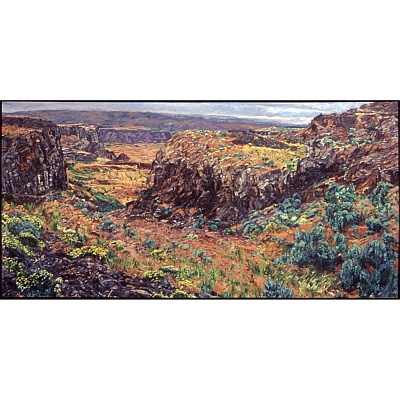 Artwork copyright . Cynthia Krieble. Photo courtesy of the artist.
Artists of Central Washington
These artworks in the State Art Collection are by artists based in or with a strong connection to the Central Washington counties of Yakima, Kittitas, Chelan, Douglas, Grant, and Okanogan. These artists either grew up or are currently living and working in Central Washington. Many of these artists are or have been teachers at local colleges and universities such as Central Washington University in Ellensburg, Wenatchee Valley College, and Yakima Valley College.
As a collection, these artworks by Central Washington artists remind us of the area's extensive and shared landscape and inspiration. They form a visual web of connections and influences.
Each artist is only featured once – click on the artist's name to explore more by that artist.
Read Less
Read More →