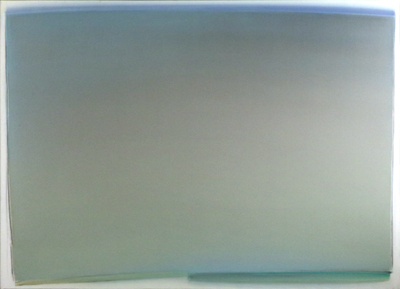 Artwork copyright Michael Dailey. Photo courtesy of Washington State Arts Commission.
Winter Beach,
1979
Michael Dailey

(American, born 1938, died 2009)
Location:
University of Washington, Seattle
ABOUT THE ARTWORK
This artwork was acquired for the State Art Collection in partnership with University of Washington.
ABOUT THE ARTIST
Michael Dailey was an influential Seattle-based abstract artist and professor. In his own words, "I change and rework a painting over and over again until it feels right ... The image changes many times as the painting evolves and I quite literally don't know where I am going until I get there."
Born in Iowa, Dailey received his Bachelor of Arts and Master of Fine Arts degrees from the University of Iowa in 1960 and 1963. He served as Professor of Art at the University of Washington in Seattle from 1963-1998. His works are collected by many museums and public collections. These include the Museum of Modern Art (MOMA) in New York City, the Smithsonian Institution in Washington D.C., and the Seattle Art Museum. The Hallie Ford Museum of Art in Salem, Oregon exhibited a retrospective of his work in 2008.
ARTWORK DETAILS
| | |
| --- | --- |
| Material Category | Painting - paint on fabric |
| Medium | Acrylic paint on canvas |
| Dimensions | 4 ft 6 1/2 in x 6 ft 3 1/2 in |
| ID Number | WSAC1981.023.000 |
| Acquisition Method | Direct purchase |
| Artist Location | Washington, United States |
Location Information
Agency
University of Washington
Artwork Location
University of Washington
Art Building (ART), Room 102 (1915 Chelan Lane, Seattle)
WA County
King
Placement
Interior
Site Type
University
Address
15th Ave. NE, between NE Pacific St. and NE 45th St.
Seattle, WA 98195
Geo. Coordinates
47.658512 | -122.306586
Before Visiting
Some artworks may be located in areas not accessible to the general public (especially in K-12 public schools). Consider contacting the site prior to a visit to ensure access.
Map

Menu