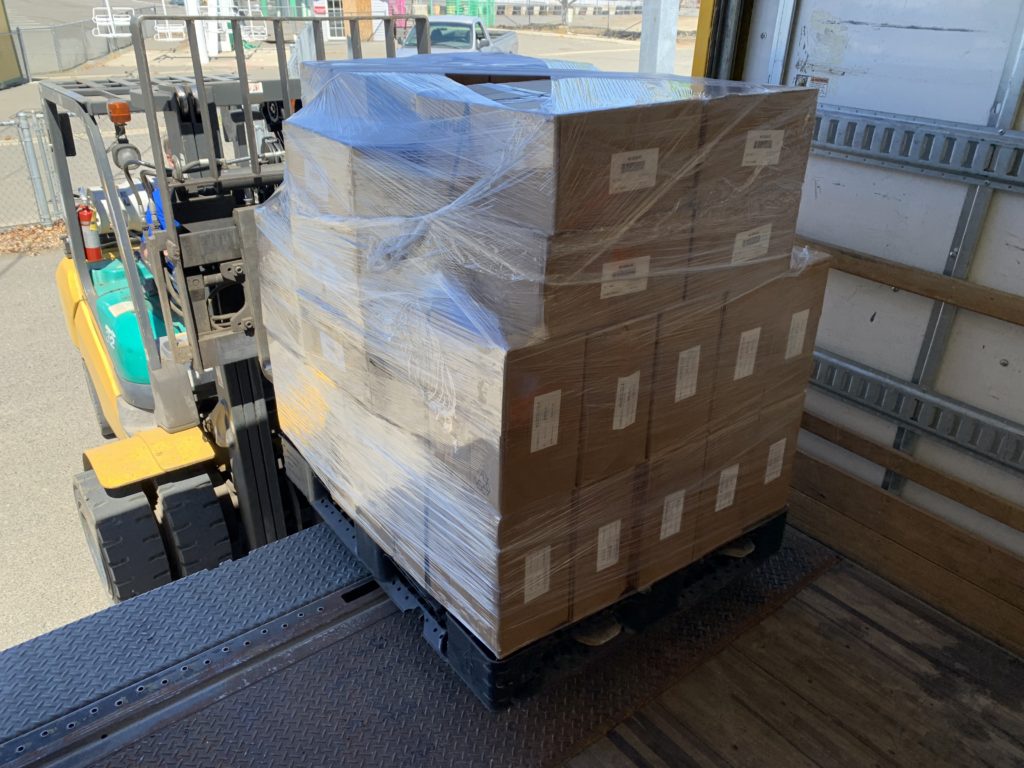 On May 12, the reflectors arrived in Yakima. They will now be readied for installation on the artwork.
Pictured: A forklift removes a pallet of boxed reflectors from the back of a truck.
This post is part of a series of updates on the Circle of Light restoration. We're following the restoration of Richard C. "Dick" Elliott's Circle of Light (1992) in Yakima, which had fallen into disrepair in the decades since its installation.